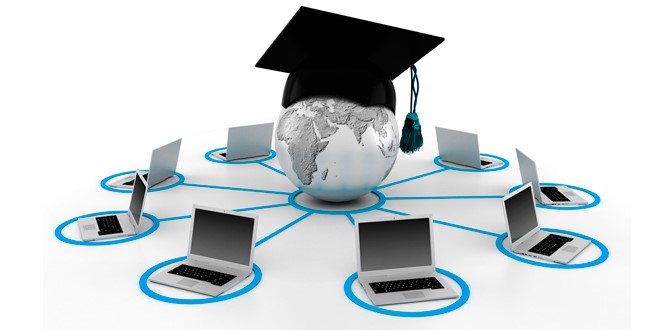 What is educational technology?
The Association of Educational Communications and Technology (Association for Educational Communications and Technology or EGTC) defines educational technology as "the study and ethical practice of facilitating learning and improving performance by creating, using and managing the appropriate technological processes and resources".
Interestingly, Edtech is not a recent phenomenon. Instead, its roots date back to the 60 years, when audiovisual tools for better communication and knowledge retention were introduced. Advancing to 2020, innovations in educational technology have taken the community of teachers and students by storm. Stakeholders in the education market are looking for ways in which technology can be harnessed to create better teaching and learning products.

1. Artificial Intelligence (AI)
As we move toward a more connected world, our industry analysts predict that the use of AI as a major trend in educational technology is expected to grow by more than 45% by 2021.
AI's role in the education sector is not limited to aspects such as speech recognition, problem solving and planning. AI also facilitates the automation of administrative tasks such as grading students, adding smart content to the curriculum, and personalizing the teaching process. The Artificial Intelligence market is expected to reach nearly $ 85 million by 2022.

2. Virtual Reality (RV) in education
The intense adoption of VR in education is partly due to the increased demand for training through experience. By taking the learning process beyond the classroom, VR has facilitated the growing trend towards the independent learning route. For example, the medical realities platform employs VR technology to help medical students watch live broadcasts of simulated surgeries, providing real-world experiences - something they would not normally have access to until the end of their training.
According to our latest report on the global VR market in the education sector, the increased number of VR social spaces has opened up opportunities for growth in this sector.
3. Gamification
The adoption of gamification It is perhaps one of the biggest trends in educational technology that makes the learning process much more fun and engaging. By adding game elements and bringing video game designs to the learning process, this edtech trend improves student concentration.
Although until recently, the education sector K-12 has been a major user of gamification; The higher education segment is also preparing to adopt this technology to enhance students' learning experience.

4. Analytical Learning
Another emerging trend in the educational technology sector is the use of learning analysis. Using existing data effectively, this technology facilitates better monitoring of student behavior.
Market experts noted that the higher education segment contributed nearly 75% growth in the global learning analytics market in the year of 2017. Governments around the world, especially in the US, are encouraging the digitization of education.

5. Immersive Learning
With the popularity of virtual and mixed reality, immersive learning has emerged as one of the "hot" educational technologies that are transforming not only the educational system; but also to help companies plan better training programs for their employees.
With an expected market value of about $ 12 billion through 2022, industry analysts already see immersive learning as one of the next biggest trends in educational technology for the enterprise training market.

6. Intelligent Learning Environment (SLEs)
The SLEs (Smart Learning Environment) are one of the best ways in which the hybrid learning approach can be put into practice. This IoT-based learning solution encourages the personalized education system, promoting better engagement and skills enhancement. Viewed as one of IoT's best by-products in education, SLEs have encouraged industry stakeholders to redesign their investment strategies and launch better edtech products.
7. Digital Course Materials
The most recent report from the National Association of College Stores (National Association of College Stores) highlights the increase in technology spending by schools and colleges. This trend has directly affected sales of books and course materials, as students prefer to spend on digital course material. Gone are the days when students carried a lot of books, manuals, dictionaries; nowadays even tools like the plagiarist sniffer They are digital. With smartphones and the high penetration of the internet, jobs have also gone digital.
The very premise of educational technology is incomplete without digital content; Thus, advances in digital content design will certainly have a positive impact on the future of education. All of these factors will contribute to the global digital content market being valued at about $ 549 billion by 2020.

8. Game Theory
The complex situations and pedagogical challenges in the teaching process triggered the need for a better synchronization of the teaching process. Game theory helps achieve an ideal mixed strategy that will allow tutors to choose the best action possible in a given situation.
Disciplines such as financial and economic analysis as well as applied mathematics in economics have already benefited from Game Theory. It will be interesting to see how this technology will change the face of pedagogy in the coming years.

9. Mobile Technology and IoT
Any discussion of edtech is incomplete without highlighting the role of and production . IoT's ability to monitor staff and students, along with campus-wide liaison devices, has helped to improve institutions' safety standards.
In fact, the very premise of smart education has become possible due to IoT. Improvements in mobile technology further allowed the use of IoT as one of the leading educational technologies.

10. STEAM
One of the latest educational technologies, the STEAM It is an integrated approach to learning. This educational model makes use of science, education, the arts and math to instill critical thinking among students.
How will technology change education in the future?
Modern technology has penetrated the classrooms and redefined the entire teaching and learning process. Industry experts see this marriage of education and technology as a positive step towards better student engagement, resource management and financial planning of institutions.
Perfect peer collaboration will eventually lead to a redefinition of culture as an amalgam of better social learning experiences. This will leverage investments in cloud technology, biometrics and open source learning methods.