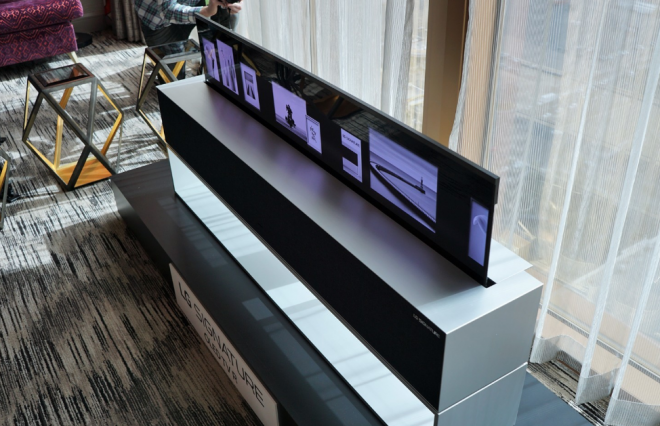 A LG presented on Monday (7) its rolling television. This is the company's biggest announcement so far in Consumer Electronics Show (CES), the world's largest technology fair, taking place this week in Las Vegas (United States).
The TV is a device that you can curl, store in a room and extend again when you want to use it later. The television has a base, similar to a large sound bar. When the user presses a power off button on the control, the screen descends completely and enters the box, curled up and hides the display.
With 4K (Ultra HD) resolution, the device is expected to hit the US market in March of this year. The handset is 65 inches, including great contrast and Dolby Atmos-certified sound system.
The ability to open and close the screen has enabled LG to provide three viewing modes, which depend on the area of ​​the screen that is available (which is unwound): Full View, Line View and Zero View. As the names indicate, Full View refers to the full aperture of the screen and Zero View to the disabled screen.
The price was not disclosed, but it is possible to speculate something above $ 10 thousand. There is no price or release date yet for the African market.