With an ambitious $ 100 million investment fund, a new acceleration program at Seedstars remains a driving force for entrepreneurship in developing countries. The big summit, Seedstars Africa, where, for three days, Africa's key entrepreneurship stakeholders will come together to promote sustainable change and innovation in the region, has the dates and place revealed.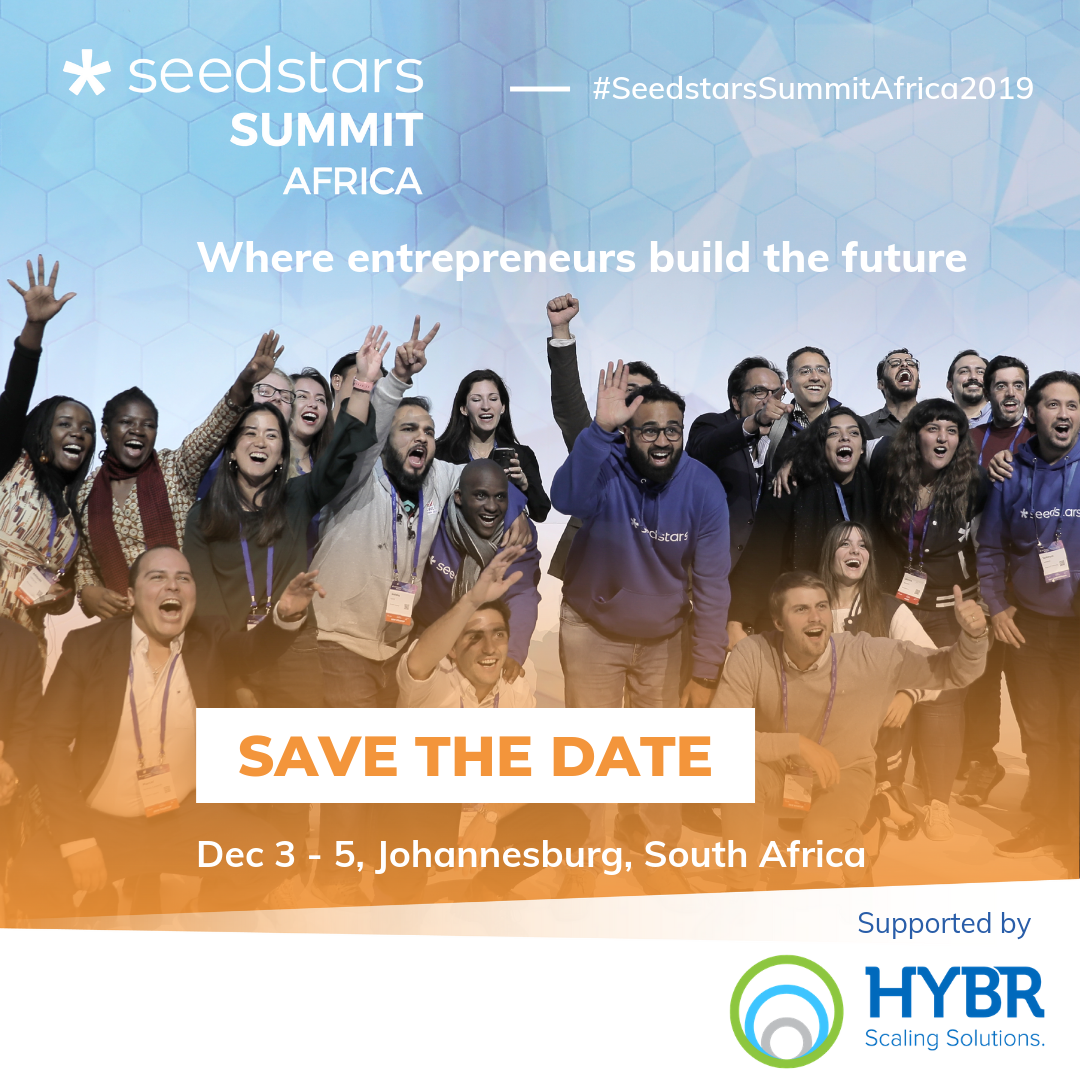 After Dar Es Salam received the continental edition of the event, it was time for Johannesburg, South Africa. The 5 Africa Regional Event will be held in 3 to 5 December 2019.
The organization aims to showcase the best business and investment opportunities in the region, the Seedstars Summit Africa will bring together your network of startups, investors, mentors, ambassadors, partners and more from 300 enthusiasts.
As has been the case in other years, the event will last three days, Seedstars Summit Africa will be launched with Bootcamps, where startups will receive a mix of theoretical and practical content, with information provided by the Seedstars investment team on growth models and acquisition channels.
On the second day, startups will make their pitches, followed by one-on-one meetings between key investors, mentors and entrepreneurs to be held during the Investor Forum.
On the last day, the main day of the conference will feature networking sessions and workshops with topics of interest at startups, entrepreneurship and the like. In the afternoon, the main stage will feature presentations by startups, talks by industry leaders and former Seedstars members, as well as award announcements.
More initiatives for Africa
Building a strong network of innovation and technology in Africa is one of Seedstars top priorities.
In 2019, several initiatives were launched to bring support to the ecosystem in Africa. Seedstars is partnering with First Growth Ventures and announced the launch of Seedstars Africa Ventures in April, a sub-Saharan Africa fund targeting $ 100 million in early stage minority investments of $ 250.000 to $ 5 million in ventures. most promising and innovative.
Meanwhile, the Investment Readiness Program (IRP), a hybrid program that challenges the traditional acceleration model by creating a unique mix, was created to improve startups' performance and prepare them to secure the investment. The next IRP batch begins on September 2 and applications will be available on the official Seedstars website.
"We are extremely excited to bring Seedstars Summit Africa to South Africa. The event aims to address unconventional and highly relevant entrepreneurship topics and put startups at the center. We also believe that after supporting entrepreneurs for over 5 years on the continent and globally in emerging markets, it's time to bring the summit to one of the continent's most vibrant startup nations, "he says. Claudia Makadristo, Seedstars Regional Manager.
The most promising projects will be selected to attend the Seedstars Summit 2020 in Lausanne, Switzerland, and compete for the Seedstars Global Title.