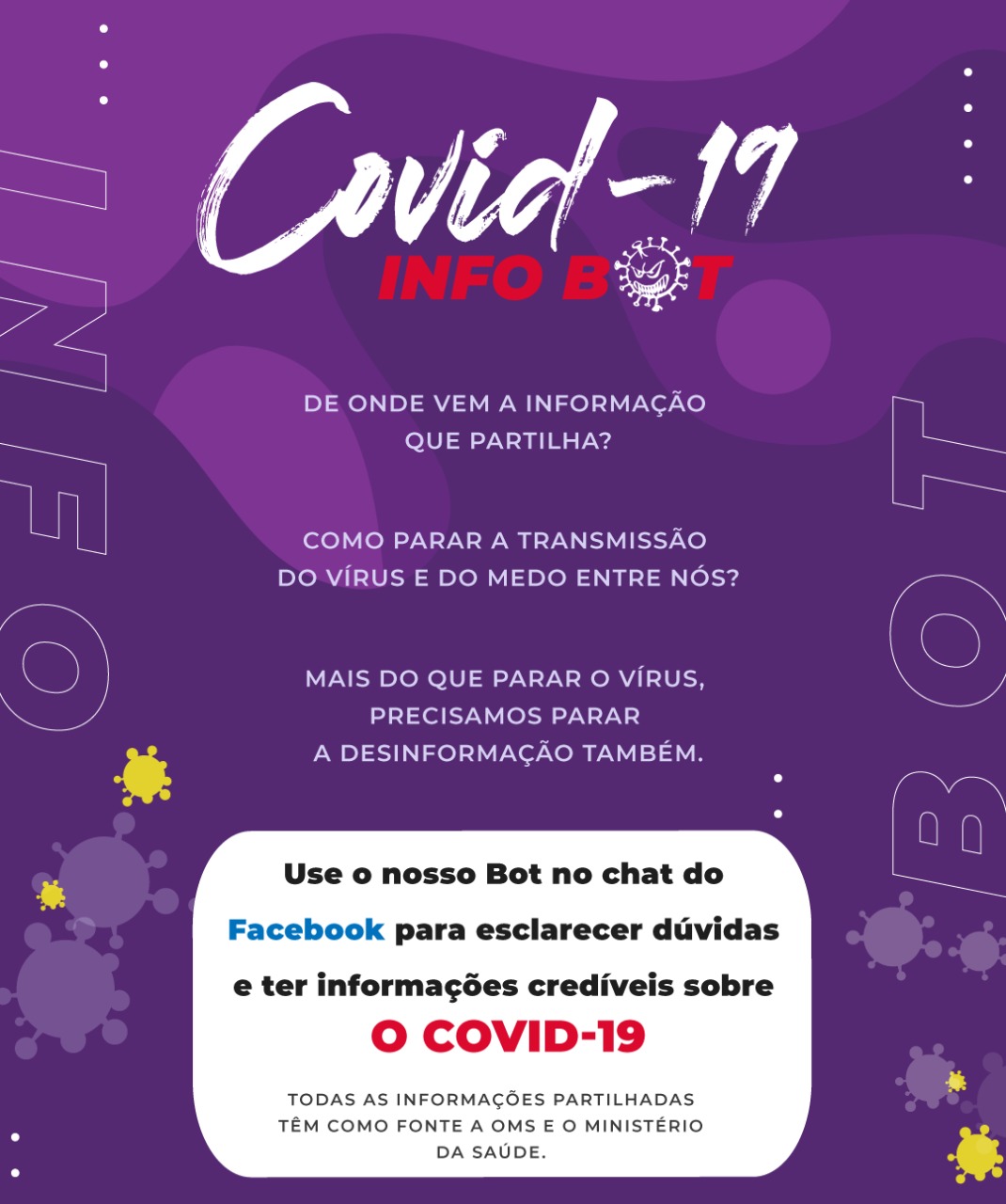 The confirmed cases of coronavirus (COVID-19) in Angola have generated a great deal of concern. But what is even more worrying is the amount of false information that is circulated on social networks in Angola and beyond. To avoid the proliferation of false news about COVID-19, the Team Arrogance then decided to create a "INFO BOT - Informative Bot"To clarify certain doubts about the pandemic.
The referred informational bot it will regularly provide processed and updated information on the status of COVID-19 in Angola. The platform is based on the information provided by the World Health Organization (WHO) and Ministry of Health (MINSA).
The platform will also have information on the various initiatives that are being taken by civil society to help fight this pandemic, so if you want to test the informational botClick here.