Angola it has more than 22 thousand kilometers of optical fiber, which have allowed the connection of 14 million mobile telephone subscribers, seven million Internet users and two million pay television subscribers.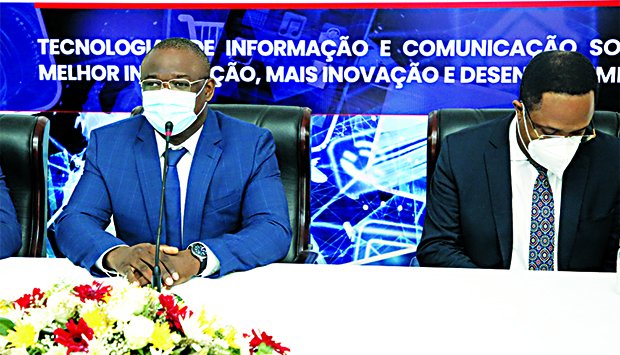 These data were presented yesterday, in Luanda, by the minister of Telecommunications, Information Technology and Social Communication (MITTICS), Manuel Homem, during the opening of the first Consultative Council of that ministerial department, which took place under the motto: "Information Technology, Communication Social, better integration, more innovation and development".
Manuel Homem said that, in the field of electronic communications, the country has a fiber optic link to the province of Cabinda, which completes the integration of Angola into the Single African Network, crossing the Democratic Republic of Congo. Also in the field of electronic communications, the minister assured that the Angola Online project is in operation, which will have a total of 125 free public access points to the Internet.
According to Manuel Homem, the goal is to allow broadband connectivity and access throughout the national territory, providing quality services, implementing and developing new applications, aiming at the country's growth and prosperity and achieving the objective of transforming Angola into a communications benchmark in SADC.
In the field of the National Space Strategy, Manuel Homem explained that the construction and orbiting of the project is taking place within the established timetable. ANGOSAT-2, a telecommunication satellite whose launch into orbit is scheduled for 2022. The minister stressed that, with regard to the meteorology and geophysics sector, the infrastructure of the National Institute of Meteorology and the installation of new automatic stations are in progress. to improve and strengthen the forecast of the weather, the sea and the observation network of surfaces and altitudes.
Social Communication
Manuel Homem reaffirmed the modernization and improvement of the working conditions of public media bodies. "As a result of those improvements, the Public Television of Angola is transferring the signal to digital and in high definition, as well as updating the studios conditions", he stressed.
Manuel Homem announced that MITTICS is going to create a social fund with the objective of supporting the employees of the institution, of Organs supervised bodies and of the supervised companies. "Alongside this, the occupational qualifier will be implemented in companies that still do not have and issues related to social security will be resolved."
The minister acknowledged that the "road is long", but it is essential "not to lose the sense and the obligation to resolve and implement all these plans, aiming at the good of the sector".