In recent years the National Institute of Telecommunications (ITEL) has organized several events, involving teachers, students and guests. ICT topics are shared in lectures, presentations, debates ... among other events.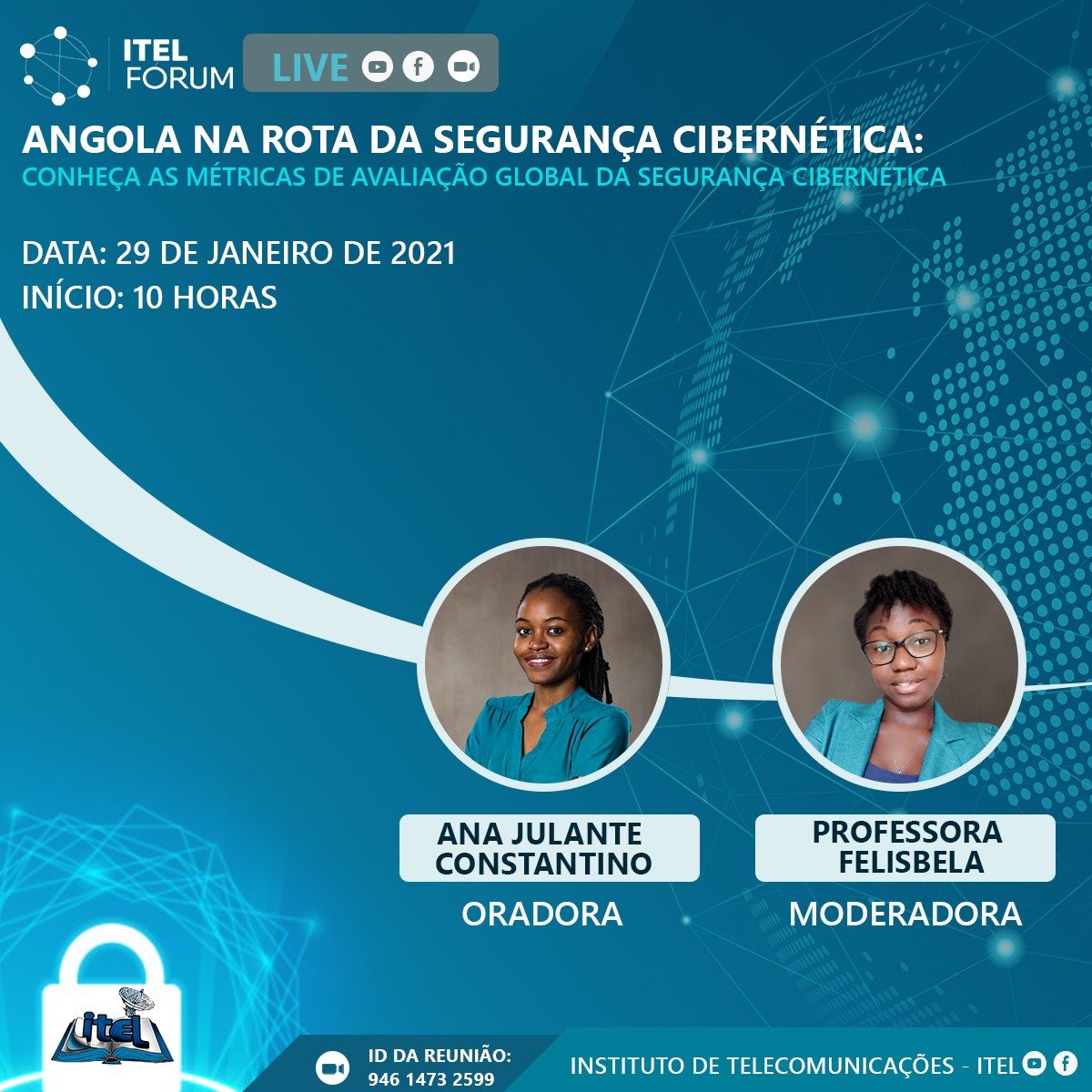 For this year, the institution is preparing a virtual event called "ITEL Forum 2021". The first prominent topic for this event involves a dialogue on cybersecurity assessment measures, the global ranking of countries according to these metrics and some lessons to be learned from the countries that have most improved the quality of their cybersecurity in recent years.
How to access?
1. Via Zoom | Meeting ID: 946 1473 2599
2. Watch Facebook broadcast.
Date / Time
January 29, 2021 (Friday) at 10 am
Speakers
The speaker will be Ana Julante Constantino, specialist in cybersecurity. See more details about your route below:
Ana Julante Constantino has a master's degree in cybersecurity from City - University of London, in the United Kingdom, and a degree in Computer Science and Mathematics from Wartburg College in the USA. Founder of the KONDAMA brand, Ana is a cybersecurity consultant and Professor at ITEL.
Over the past 8 years, Ana has accumulated vast professional experience inside and outside Angola in the areas of cybersecurity, research, data modeling and analysis, software development and education.
In 2014 Ana won the Clinton Clinton Initiative University (CGIU) entrepreneurship competition and became a Resolution Fellow.