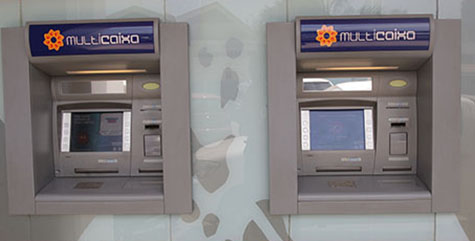 In the year of 2013, the EMIS announced that it was planned to launch a mobile payment system, during these 4 years the implementation of the XNUMX was in phase of implementation, nevertheless, the company guarantees that this year the Angolans will have a new service.
Many are aware that electronic payments are not only TMJ, it also implies the use of other automatic payment terminals, such as TPA (Automatic Payment Terminal) and other models. For this year, the EMIS will implement a new service that will allow Angolans to raise money in the Multicaixa even without having a "multi-box card".
This service will allow people who have a bank account to transfer money to people who do not have any bank account in any part of Angola.
How will it work?
The person who has the bank account, goes to Multicaixa and enters the telephone number of the person who will carry out the collection of the values, in turn, will receive a message with a code that will allow you to do the valuation without even having a Bank account.
This service will be able to have its first tests at the beginning of the second quarter of 2017, in a first phase will cover only a few cities, and its national implementation is scheduled for September 2017.
Do you think this service will be useful?