Recently, Buka APP, Tecno Society and KiandaHub brought the Brazilian expert Guilherme RazGriz to Angola to teach a course on Modeling and 3D printing to create products and projects.
For those who do not know Guilherme Razgriz, is a Brazilian designer, art director and a strong advocate of using open source tools to create graphics. Active participant of several projects of open source communities, he is responsible for the GIMP project in Brazil.
Its description in the Twitter sums up what Guillermo represents: "The Gimp guy "and etc., the name does not matter, just say that I am one of the advocates and developers of free computer graphics"
For those who did not have the chance to attend the 3D print course promoted by Buka, there is good news. Guilherme Razgriz will be at the Centro Cultural Brasil Angola 1 day of March starting at 18 hours. Free Event. More details below.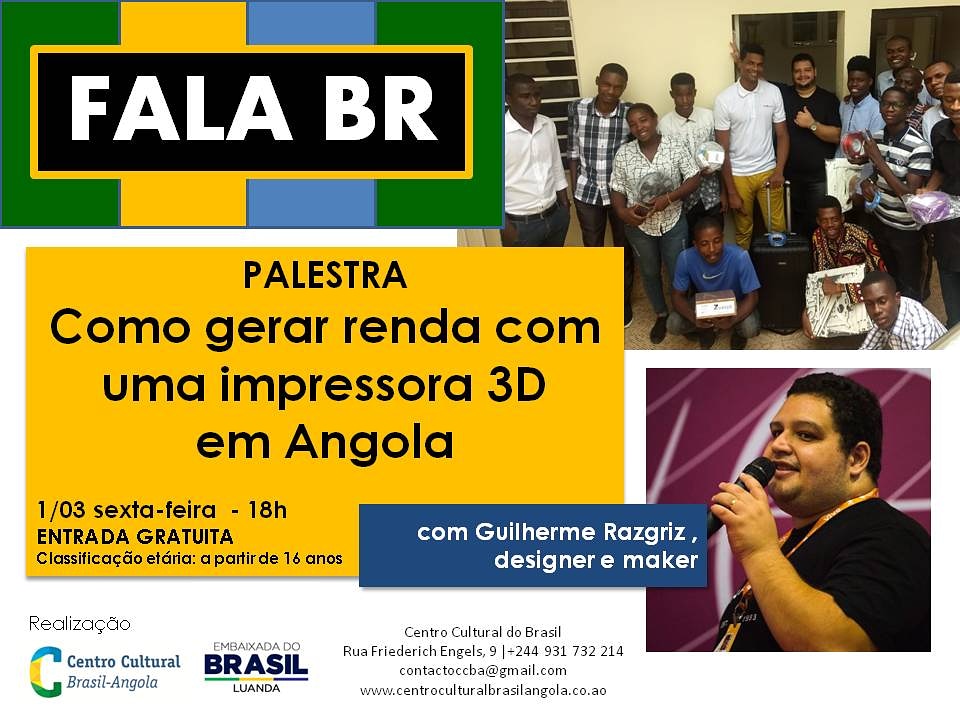 See how to get to the Centro Cultural Brasil Angola