On March 18, 2021 it was announced here that the Spotify was officially available in Mozambique, thus giving the possibility for Mozambican users to install the application without the need to resort to a VPN or use an international account to gain access to one of the largest online platforms. streaming musical.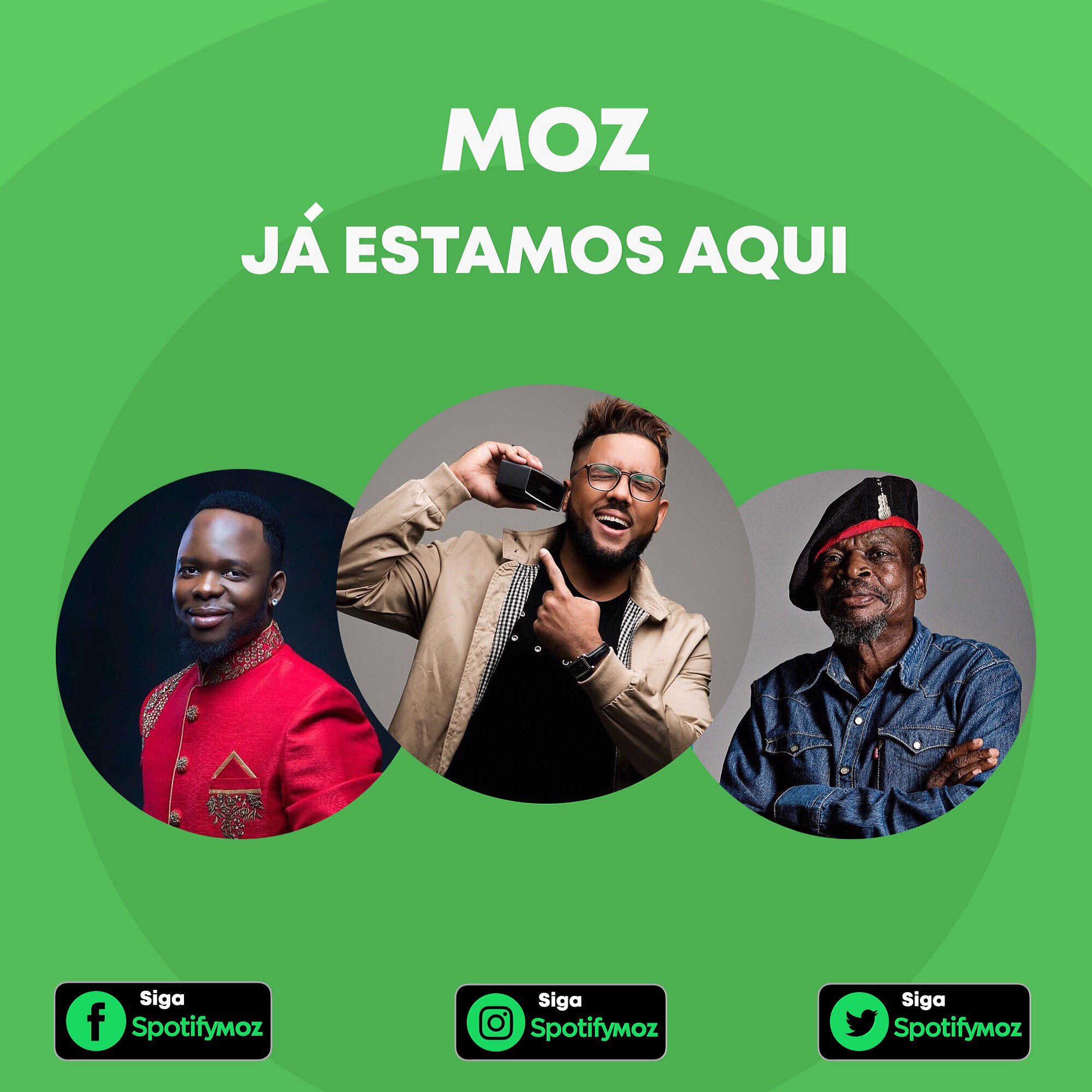 Since then, it is believed that a large number of users had access to the platform, but what would be important here is to show which artists, songs, genres and playlists are most played by users in Mozambique in the first three months. the team of Spotify, through Spotify's head of communications for new markets, has officially made this information available and the results may surprise you…
The most played local artist is Dygo Boy, and your song "your steps" is also the one that played the most locally during the period. Outside Mozambique, Dygo Boy is mostly played in the US, Portugal and South Africa.
The following is a complete list of what users of the platform in Mozambique consumed, from February 25th to May 25th, 2021:
International Artists
Drake
Justin Bieber
giveon
J. Cole
Travis Scott
The Weeknd
pop smoke
Young Thug
Lil baby
Taínos
musical genre
Pop
pop rap
Rap
dance pop
Trap
Music
Daniel Caesar, Giveon, Justin Bieber- Peaches (feat. Daniel Caesar & Giveon)
Giveon- Heartbreak Anniversary
Anderson .Paak, Bruno Mars, Silk Sonic – Leave The Door Open
Lil Nas X – MONTERO (Call Me By Your Name)
Drake, Lil Baby – Wants and Needs (feat. Lil Baby)
Drake – What's Next
6LACK, Lil Tjay – Calling My Phone
DaBaby, Dua Lipa – Levitating (feat. DaBaby)
Card B - Up
Masked Wolf – Astronaut in the ocean
local artists
Dygo Boy
Mr. Bow
laylizzy
Kloro
djimetta
Hot Blaze
jay arghh
Two face
Cleyton David
Gpro
local gender
Mozambican rap
Mozambican music
Marrabenta
Hip Hop Tuga
Kizomba
local music
Dygo Boy – Your Steps
Djimetta – Two hundred
Laylizzy – BOW
Mr. Bow – Balance
Jay Arghh – Good Life
DJ Tarico – Yaba Buluku
Mr. Bow – Awuna Stress
Dygo Boy - Twin
Cleyton David – It's To Make History
Laylizzy – Want More
Playlist
Today's Top Hits
AmaPiano Grooves
rapcaviar
Dancing Kizomba
Mega Hit Mix
Are & Be
All Out 10s
Chill Hits
african heat
Top Gaming Tracks
Main Exporting Countries of Local Artists
Dygo Boy
1. USA
2. Portugal
3. South Africa
Mr. Bow
1. South Africa
2. Portugal
3. germany
laylizzy
1. USA
2. Netherlands
3. Portugal
So, were you surprised by the list?