The Ministry of Interior's Civil Protection and Fire Service recently received a donation from Huawei, as part of the social actions that that Asian giant has been carrying out all over the country.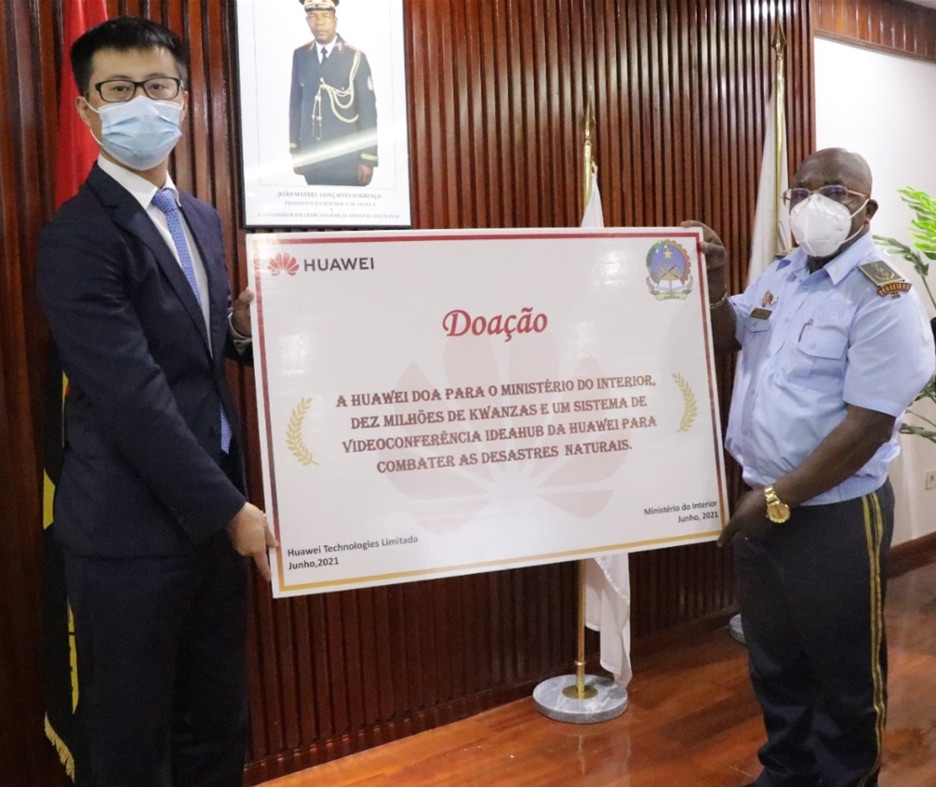 For operational purposes, Huawei donated an intelligent videoconferencing kit called, IDEAHUB and 10 million kwanzas to face possible natural disasters coordinated and ensured by the Angolan institution.
The act of delivery took place at the SPCB Headquarters (Civil Protection and Fire Service), in Luanda, and was attended by senior SPCB officials and official Huawei representatives. On the occasion, the SPCB National Commander, main fire commissioner, Bensau Mateus, stressed that the gesture of the Chinese company is of great importance, as it will help to meet some of the sector's needs and allow for meetings and other activities to be held in a manner remote.
In turn, the commissioner, José Dembi, Director of Exchange and Cooperation at MININT, representing the Minister of the Interior, Eugénio César Laborinho, recalled that the donation was granted and accompanied by the president of Huawei for the sub-Saharan region, Chen Lei and by the Minister of the Interior in June of this year, and this act is today the official delivery of the equipment.
For the representative of Huawei in Angola, Sucre Zhang Peng, the cooperation with the Ministry of Interior is of a long standing, so actions of this kind will continue. Having announced, for short, the inauguration of a Technological Park with several training centers.