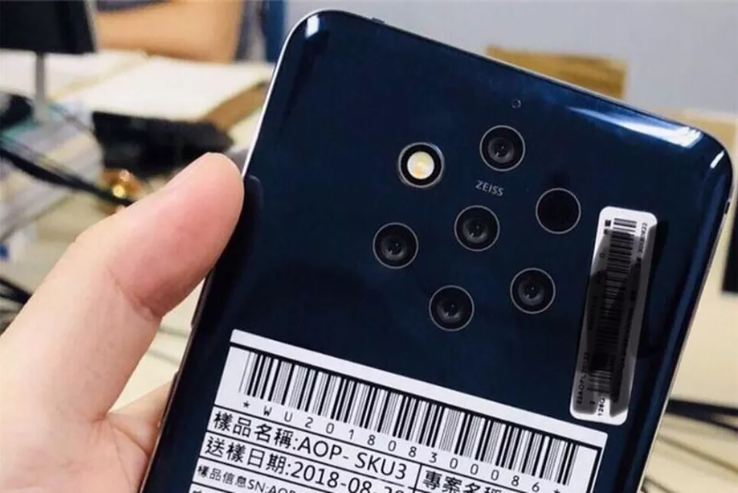 Nokia is definitely back in the smartphone market and it looks like the company is about to surprise the market with a new smartphone.
HMD seems to be working on an impressive set of cameras for a future Nokia handset with Android. Design sketches and images that popped up online suggest that we might be about to see a Nokia phone with five cameras in the back.
The camera module includes five lenses arranged in what looks like a circle, highlighting the brand Zeiss. HMD Global, a Finnish company that licensed the rights to produce Nokia phones, joined Zeiss last year to bring together two brands for the Android era. HMD began using Zeiss optics on its latest Android devices, and the lens maker even patented a miniaturized zoom camera system that looks very similar to this leak.
At the level of features nothing has yet been advanced about this smartphone, nor how this five-camera configuration would be used on a Nokia device. It is important to remember that, Huawei launched its P20 Pro earlier this year with three rear cameras that support 3x optical zoom or 5x hybrid zoom. LG is also considering a smartphone with five cameras (three in the back and two in the front) on its next phone.