The UN Climate Technology Center and Network (CTCN), in partnership with SAFEEM and Seedstars, are calling on all young innovators in Africa looking to create technological solutions involving the climate, to join the Climate Innovation Laboratories, the from 19 to 21 November 2020.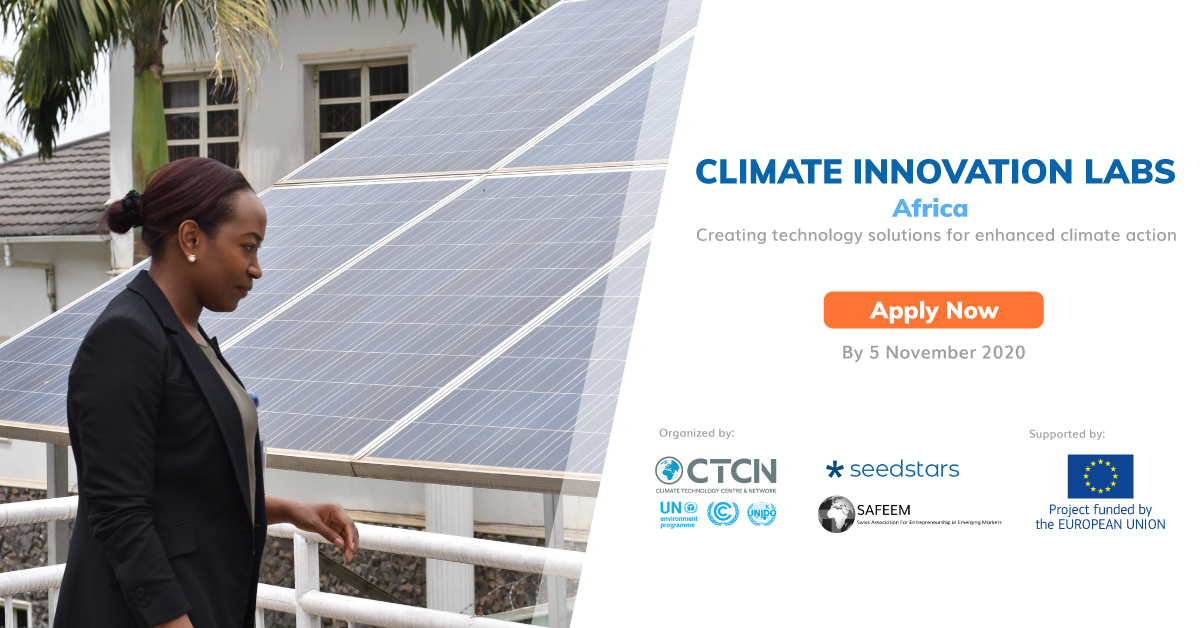 For more information and to sign up for the launch pad, just visit the following page: https://seedsta.rs/3lX7LFi.
O Climate Innovation Labs is a three-day online event, which will bring together selected young participants, identified representatives of small and medium-sized enterprises (SMEs), as well as climate technology experts within the selected technology sectors and fields in Africa and Asia Pacific, respectively, to explore innovative design thinking tools, making your entrepreneurial muscles more flexible and creating solutions for better climate action.
"By bringing together young innovators and climate technology experts with the private sector to devise technological solutions, we hope that this program will foster innovation in climate change. Participants will be challenged to think outside the box and co-create ideas for climate mitigation and adaptation solutions aligned with countries Nationally Determined Contributions (NDCs)", Says Dr. Rose Mwebaza, Director of CTCN.
The criteria for joining the program are as follows: participants must be between 20 and 30 years old; be fluent in the English language; attend or have completed higher education; be an aspiring entrepreneur or a student interested in launching an idea about climate change and must be passionate about solving the needs and challenges of climate technology.
At the end of the Climate Innovation Laboratories, winners from both Africa and Asia Pacific will receive support to implement and scale selected solutions through a 6-8 week Academy of Climate Innovation Program managed by Seedstars.
For more information about the Climate Innovation Laboratories and to submit your application, visit their page here: https://seedsta.rs/3lX7LFi.
Registration ends on November 5th.