One of the diseases that most affects the African continent is "Malaria", and day by day laboratory technicians face an increasing number of slides for microscopic examination, analyzing blood samples suspected of containing malaria parasites or bacteria that cause tuberculosis. It is a time-consuming process, with each blade finely adjusted by hand about 100 times before a reliable diagnosis can be made.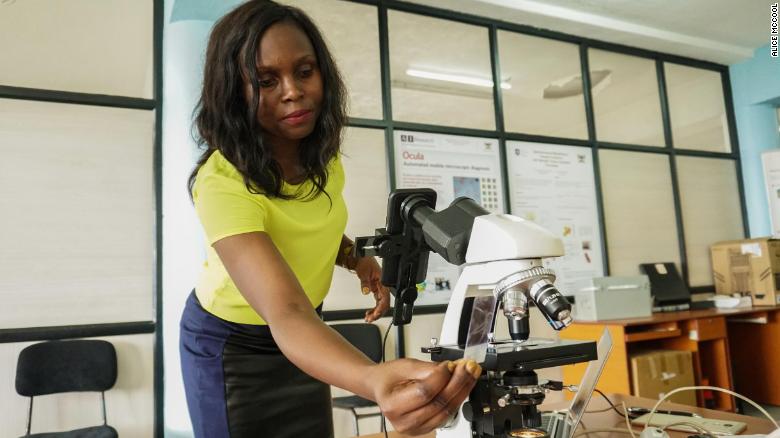 But that is changing. Uganda's first Artificial Intelligence (AI) laboratory at the University makerere, developed a way to diagnose blood samples using a smartphone, he uses a program that learns to create his own criteria based on a set of images that were presented to him previously. Learns to recognize the common characteristics of infections.
How exactly does it work?
Stuck in place of an eye microscope, a basic smartphone brings to light a detailed image of the blood sample - each malaria parasite is marked with a red circle by artificial intelligence software, it checks whether the computer is correct, pointing to the semicolon format of the malaria parasite.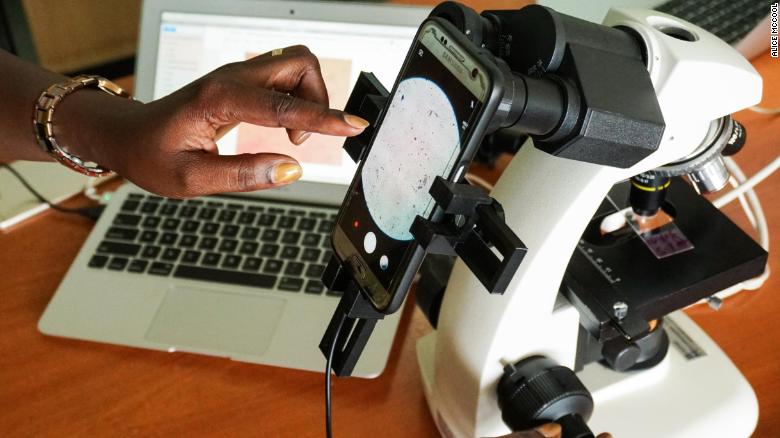 According to PhD researcher, Rose Nakasi, 31, who is the main scientist behind this technology "Almost everyone in Uganda, including herself, has had malaria", the computer science researcher concluded that "It affected her as a person and affects Uganda. For this reason, she felt committed and wants to contribute in any way she can to the proper diagnosis of this disease ".
With their technology, pathogens are counted and mapped quickly, ready to be confirmed by a health professional. Diagnostic times can be reduced from 30 minutes to just two minutes. The idea is not to take technician jobs, but to make them easier. Technology needs to "work side by side with lab technicians", Explains Nakasi. Your experience is needed to train the device, and moving forward will make your job more efficient.
O
AI software is developed based on deep learning algorithms that use an annotated library of microscope images to learn the common features of plasmodium parasites that cause malaria and bacteria called
Mycobacterium tuberculosis
, responsible for tuberculosis. It is important to note here that the device is yet to be launched in addition to small-scale testing at Kampala hospitals.
---
Would it be an asset for hospitals in Angola?