The "Who Wants To Be Entrepreneur" program is an initiative of the US Embassy in Angola, implemented by Acelera Angola, in partnership with ideaLab.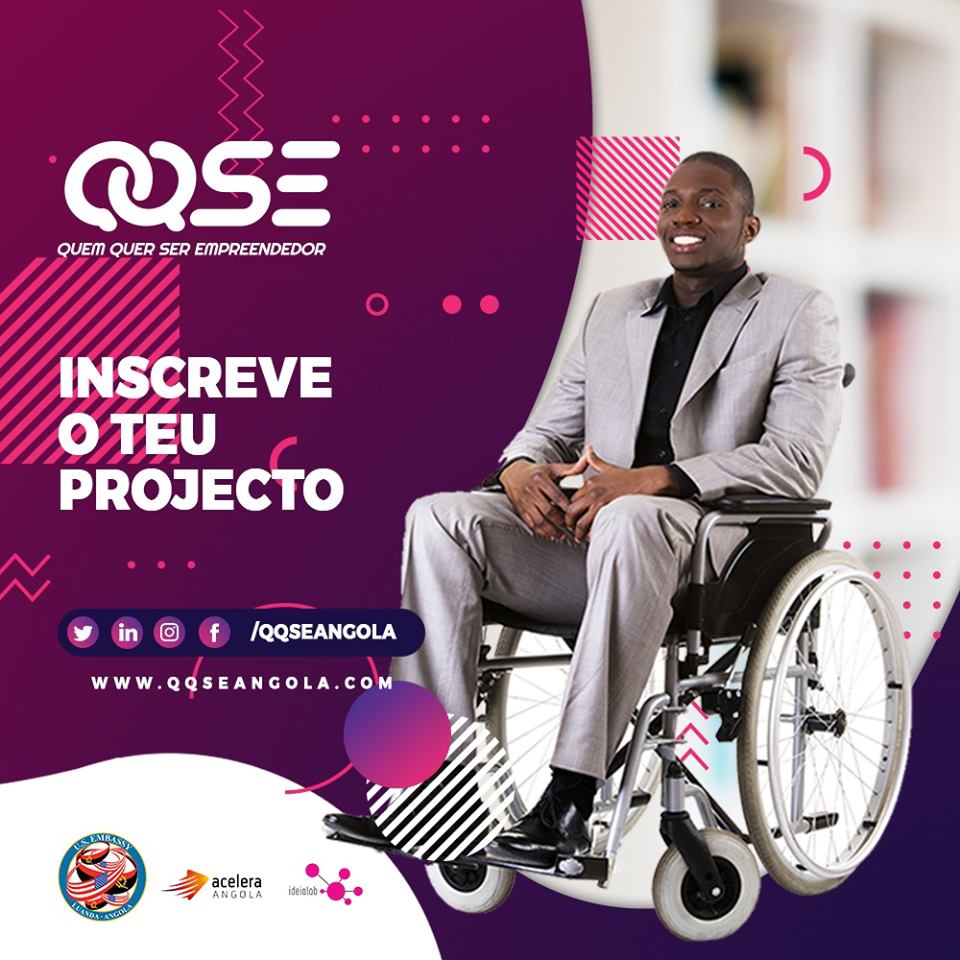 This contest will support the development of business ideas and innovative Angolan startups by providing the resources and knowledge they need to increase their impact on society.
Who can participate?
For all young people who have a business idea and are determined to take it forward. For all young people who started a business at most no more than two years ago and need a push to take it to the next level! QQSE is focused on young people (18 at 35), regardless of their information sector who want to build a more prosperous Angola and make the world a better place for everyone.
Awards
The 5 Top Winning Startup Business Ideas (cleared in the 3 Event Phase) will receive a cash prize based on their growth plan, as well as strategic support and support from professionals with extensive business experience. This phase will be from April to September of 2020.
The 1 Phase will take place in September 2019, where 50 startups who will participate in 3 monthly bootcamps of two days each, allowing them to strengthen their business models, will be subjected to a three month incubation period, from October 2019 to December 2019. Phase 2 will select 20 startups, who will have access to two-day business advisory sessions and 3 bootcamps for three months from January to March of 2020
How to apply
Registration is open until 08 September 2019 through 23: 59. Follow the following link.