The LessFios.com is the first and only a national portal specializing in the dissemination of technology news related to Angola. Since the 2012 launch, our editorial line has been recognized for its rigor and quality of content, bringing to our avid readers all the news about national science and technology. In 2014 joined a Rede Sapo Angola being to this day its only source of national technology news and in 2016 became part of the Facebook FreeBasics ensuring that access to our portal can be done without consumption of data in the mobile networks adherent.
Data for 2017 period (Average)
Page Views: + 70 Thousand / Month
Facebook: + 55 one thousand fans
Twitter: + 1.1 thousand followers
Instagram: + 1.8 thousand followers
Advertising spaces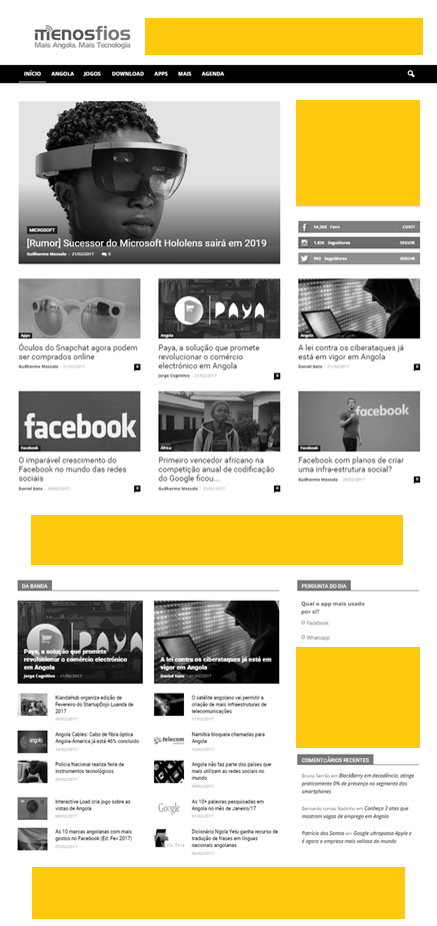 Contacts:
For questions related to advertising space and prices you can contact us by email: [email protected].