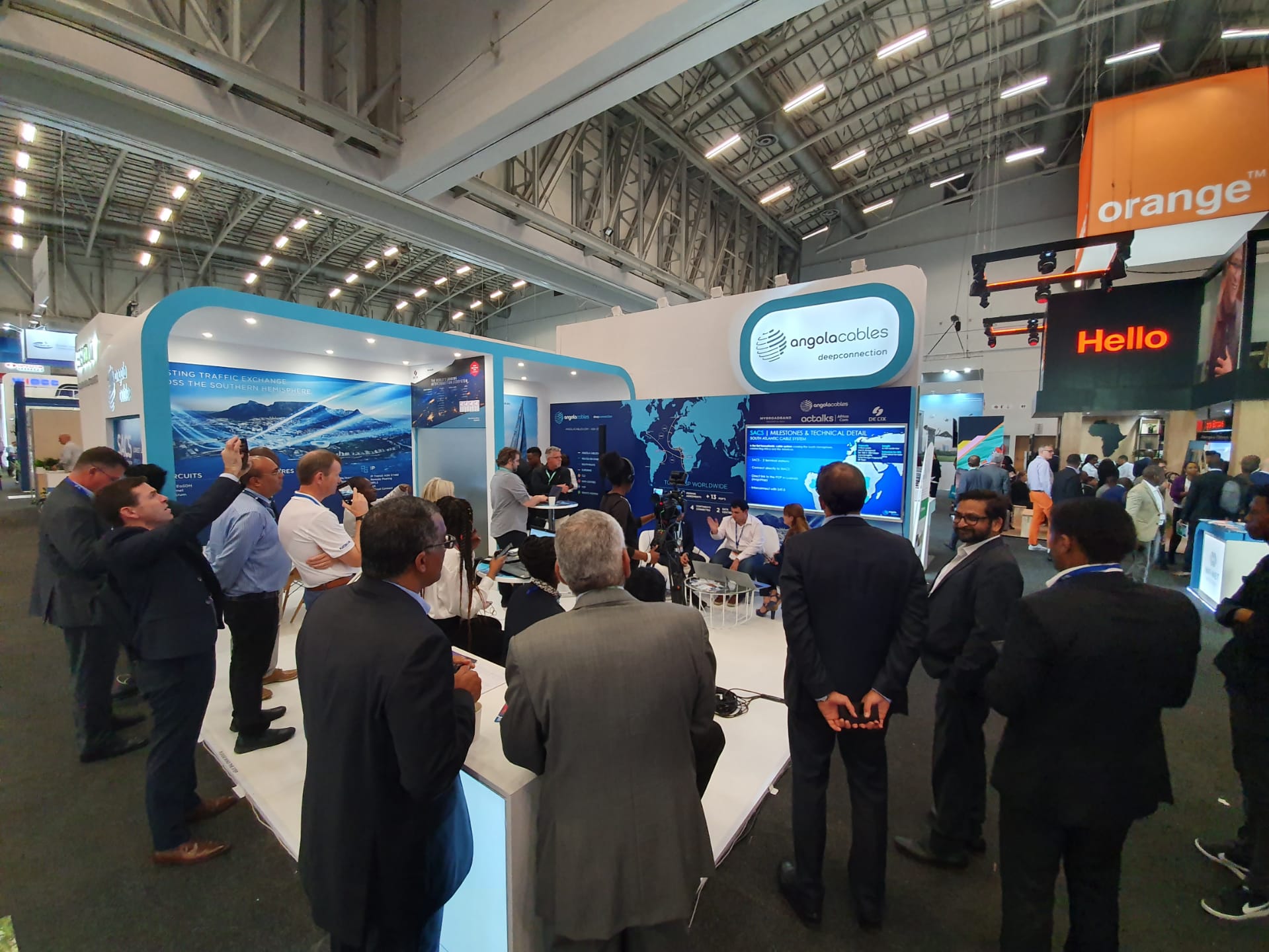 Angola Cables attended the 2019 edition of the AfricaCom, which took place at Cape Town, South Africa, 14 November 2019. During the event Angola Cables and Nokia presented the first direct optical connection between Africa and North America at the event.
The test was successfully completed in a collaborative effort aimed at providing a direct, low-latency transatlantic route from Luanda to Boca Raton, in the state of Florida. The optical fiber routing between Sangano-Angola and Boca Raton, in Miami-USA, has successfully completed the final acceptance test.
Second Angelo Gamma (Administrator for technical area, Angola Cables), "By optically interconnecting MONET and SACS (South Atlantic Cable System), Angola Cables can further reduce latency between content providers in North America and the markets data consumption, which are on the rise in Africa. "
Latencies recorded on this network show improved performance, with routes between Luanda, Angola and Miami, Florida reduced to 123,4ms, and between Cape Town and Miami to 162ms. Between Johannesburg and Miami, latency has been reduced to just 180ms.
Operators of backhaul, Internet Service Providers (ISPs), Content Distribution Networks (CDNs), and users, particularly from sub-Saharan Africa, can benefit from greatly improved latencies in existing traffic routes.