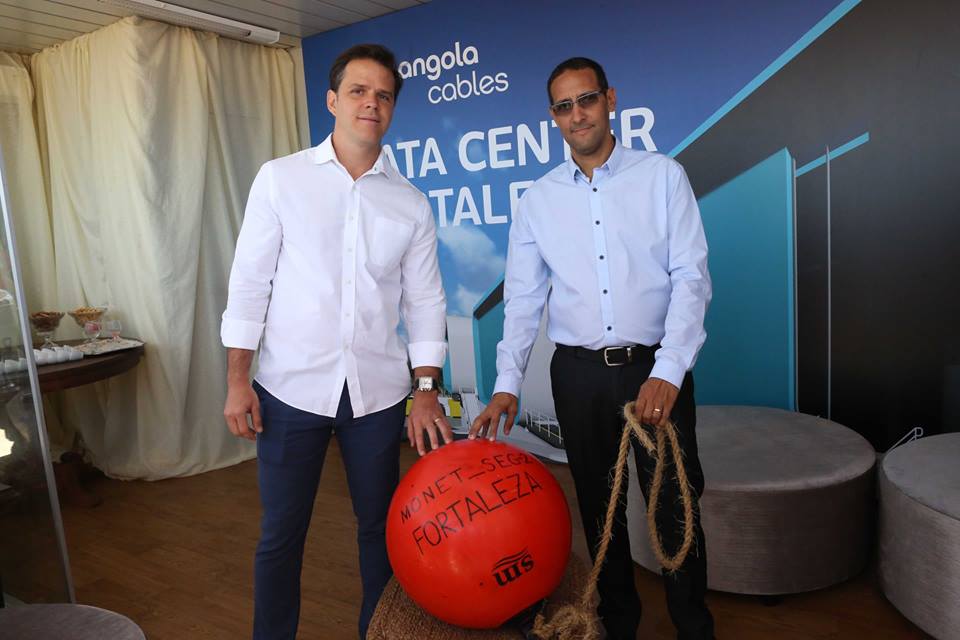 Angola Cables, an Angolan telecommunications multinational specializing in submarine cables, will make available to its customers customized amounts of data capacity through Geomesh Extreme Spectrum Sharing Capability da Ciena. Angola Cables can reliably and securely deliver highly differentiated virtual fiber pairs that are dedicated and up-to-date parts of the total optical spectrum to end users through a shared physical fiber pair.
In this way, customers can access Angola Cables' spectrum sharing capability through Cable Monet, already in operation between Boca Raton in Florida, São Paulo and Fortaleza in Brazil.
Second António Nunes (CEO of Angola Cables), "With Ciena's advanced Spectrum Sharing capability, we can expand our global reach and offer a differentiated service to our customers, through virtual fiber pairs, providing greater flexibility and choice to better align with the growing market demand for undersea connectivity ".

Yes, Ian Clarke (Ciena's Global Vice President of Subsea Systems), pointed out that "Innovative submarine cable operators such as Angola Cables are aware of new ways to get the most out of their assets to continue providing differentiated services to the market. At Ciena, the new vision dubbed "Adaptive Network"Conducts the efforts of subsea network providers to assist their customers with increasing capacity demands. In doing so, we are leveraging programmable infrastructure and software control for scaling, self-configuration and optimization, enabling undersea networks to truly adapt to changes in network environments and respond accordingly. "
Therefore, Angola Cables customers will now be able to manage their own traffic and terminal equipment on the submarine lines, without the risk of impact to other users sharing the system. The main benefit of Ciena's spectrum sharing feature is that it provides secure, economical and reliable connectivity in the form of high spectrum sharing flexibility, which allows Angola Cables to offer virtual fiber pairs to its end customers.