Angolan companies are betting on digitalization. Local hosting services are needed for several reasons. But, do you know the companies in Angola that offer hosting services?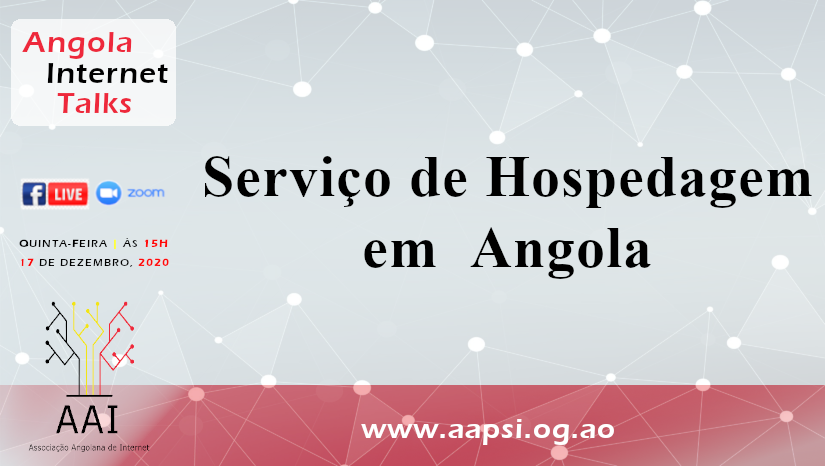 AAPSI - Angolan Association of Internet Service Providers - will bring together the main players in Angola for a conversation about the state of hosting services.
When?
The second edition of Angola Internet Talks is scheduled for today, 17 December 2020 at 15 pm.
Guests
Representatives of the AZ Cloud, ITA Cloud, MSTCloud, AC Cloud will be at this meeting.
How to participate?
To participate, fill in the following form.
The event will take place via Zoom, next link.