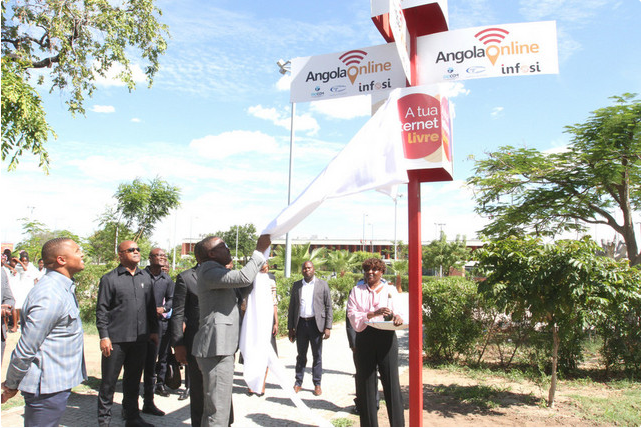 The implementation of the project "Angola Online"Is really moving towards one of its goals, which is to install free internet access points across the country. After arriving in the province of Cunene, the project has now reached Cuanza Sul, in the city of Sumbe.
Where are the access points located?
The new access points are located in Largo da Liberdade and 1º de Maio, Parque dos Namorados and Instituto Superior Politécnico in the city of Sumbe, Cuanza Sul, each public point has a bandwidth capacity of 30 Mb / s for 800 users with daily and permanent access. Each point has a range of 300 meters.
Second José Carvalho da Rocha (Minister of Telecommunications and Information Technology), guaranteed that these are the first, and that his government is showing efforts to cover the 12 municipalities in the province.
The vice-governor for infrastructure and technical services, Demétrio Sepúlveda, stated that the project benefits research and knowledge and contributes to research work. He added that Porto Amboim and Gabela will be the next cities to benefit from the "Angola Online" project.