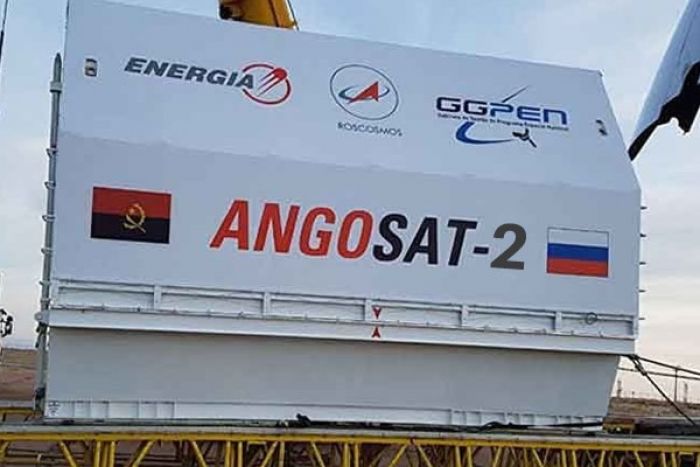 Angola chose the Russian company Reshetnev Information Satellite Systems to develop the second telecommunications satellite, Angosat-2, according to a statement from the Russian company Space Rocket Energy.
According to the Russian news agency TASS, which cites the report on the 2019 accounts, Energia Space Rocket announced that "during the work plan, the Angolan Government presented a requirement that the work of creating and launching the satellite Angosat-2 was transferred to the Reshetnev".
In the second, the document cited by the Russian news agency, Reshetnev will also assume all rights and obligations regarding the placing of the satellite in orbit, also receiving funds from Energia Space Rocket allocated but still to spend.
"The management of Energia Space Rocket also took note of the fact that the Group will additionally allocate 7,8 billion rubles [slightly less than 100 million euros] to other expenses in 2020 as a result of this transfer of the contract", It is also read in the financial statement.
In December last year, the ex-minister of Telecommunications and Information Technologies, José Carvalho da Rocha, announced that the construction of the Angosat-2 satellite would be at 50 percent, and should be launched in orbit in 2022
The Angosat-1 telecommunications satellite was launched in December 2017, having problems in the following days, there were several attempts to resume contact with the satellite until mid-January 2018, while remaining in the area of ​​direct visibility from the territory Russian.
The portal Russian Space Web, also confirms that the change of companies would have occurred at the end of 2019.
There is still no official information from the Ministry of Telecommunications and Information Technologies, but according to data revealed by Russian agencies, the plan to have AngoSAT2 ready in 2021 can still be fulfilled.