In addition to the presentation of the new iPhone 12 e 12 iPhone Mini a Apple it also presented the new iPhone 12 Pro and iPhone 12 Pro Max. the devices promise to offer up to 50% higher performance in CPU and GPU, accompanied by a huge jump of 80% in Artificial Intelligence, thanks to the new Neural Engine.
The iPhones 12 Pro and Pro Max have a design reminiscent of the old iPhones 5 and 5S and the iPad Pro, with straighter sides and rear. The materials are the same, with frosted glass on the back and stainless steel with a glossy finish on the sides.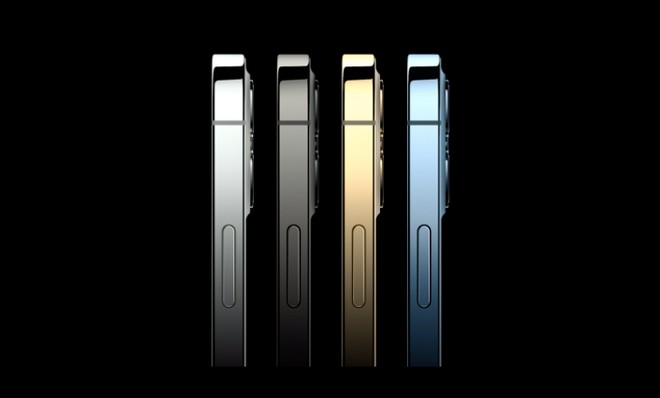 Compared to the new iPhone 12, the Pro and Pro Max versions stand out especially at the camera level. The Pro camera system raises the quality of photos even further in poorly lit environments and Ceramic Shield is four times more resistant to drops. Regarding the main camera system, these new models come with three 12MP angular, ultra-angular and telephoto sensors and also the LIDAR sensor.
The big news is the software, whose Smart HDR 3 and Night modes are now available on the three cameras, having been exclusive to the main sensor in the previous generation. In addition, we have the arrival with Night Mode in Time-Lapse for videos and the addition of Deep Fusion, for general improvement of the image quality in the three lenses.
Both devices gained a small increase in their screen sizes: the iPhone 12 Pro has a panel of 6,1 inches, while the 12 Pro Max jumps to 6,7 inches. As the borders around the screens were reduced, this allowed Apple to enlarge the panels without significantly changing the physical size of the devices.
As for battery life, Apple does not reveal the exact numbers of the energy components of its smartphones, but usage estimates are almost identical between the new iPhones and their predecessors. The entry option of the iPhones 12 Pro and 12 Pro Max has doubled in capacity, now with 128GB. The rest remain unchanged, with 256GB and 512GB.
The iPhone 12 Pro achieves LTE speeds of up to 2 Gbps, to download large files, upload photos and watch high-quality videos in streaming, with unprecedented speed. It is the only smartphone with 32 LTE bands.
The iPhone 12 Pro will be sold at a price of for US$1.000, while the iPhone Pro Max starts at US $ 1.100. And 4 colors will be available: gray, gold, silver and also in the new blue.