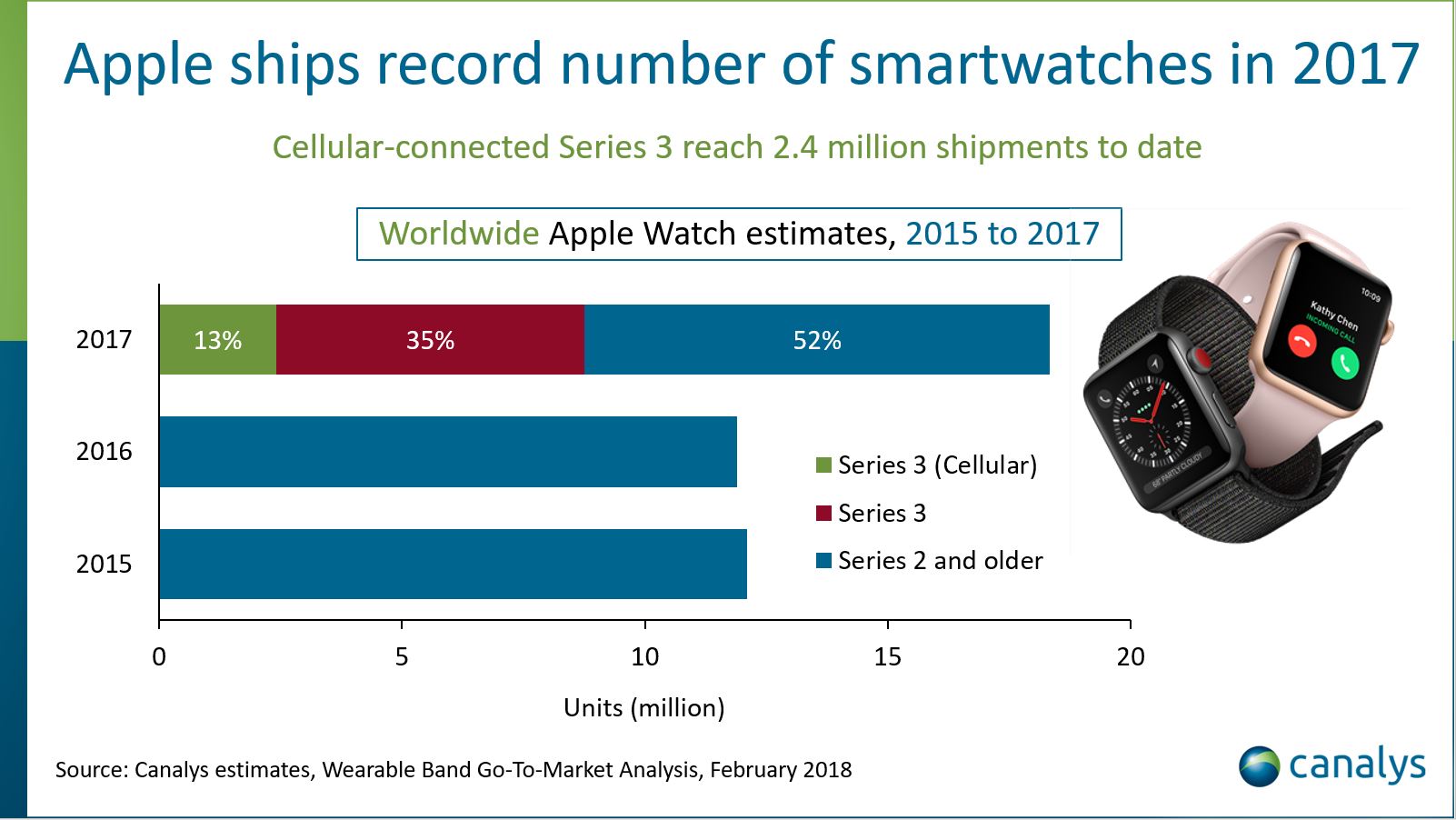 In the year of 2014 Apple introduced Apple Watch to its device portfolio, ushering in a new era of smart watches with the aim of increasingly improving the user experience. new Apple Watch was introduced in September of 2017.
Apparently, Apple is enjoying Apple Watch, since at 2017 Apple was able to sell approximately 18 millions of smartwatches, which represents an increase of more than 50%, compared to 12 million units sold in 2016.
Only in the fourth quarter of last year, the company sold about 6 million units of Apple Watch worldwide, according to the research company Canalys. Apple Watch unit sales increased 12% from year to year.
Unfortunately the Apple does not report the official sales figures for its smartwatch, Apple's unwillingness to share sales results has forced market researchers and analysts to make sales projections for this smart watch. These assumptions, such as the most recent Canalys, are based on analysis of retail sales data, retail data, delivery data and other measures.
Are these numbers satisfactory for Apple?