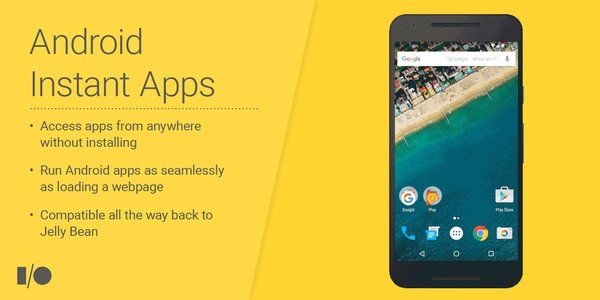 During the event Google I/O 2016, Google introduced Android Instant Apps, a component of the company that will allow users to take applications and use them instantly, without it having to be downloaded and installed completely on the phone.
In this way, many users will be able to try the apps without the need to occupy the memory on their smartphones and still save their efficiency, since not everyone needs all the features that appear in native apps. In other words, users can use the applications without having to go through the Play Store.
Some users are already starting to receive Android Instant Apps and everyone else will receive it over time. Those who already have the resource, may not even realize it. The difference in behavior is subtle, since many will only realize when they click on a link in an application, there the user will see a simplified interface for the Android application, only in this way many will realize and are using an application. instant.
See also how was the presentation in Google I / O 2016: