If you follow the digital ecosystem in Angola, surely you must have heard at some point that one of the problems that "halt" your growth is linked to electronic payments.
Solutions for electronic payments have appeared, however, to massify the systems, the entrepreneurs are hitting a wall that is difficult to get around: to her.
Fortunately, state entities are taking steps to resolve this issue. We have the example of BNA with its FINTECH laboratory, LISPA and now the ARC - Competition Regulatory Authority (linked to the Ministry of Finance) has an initiative that will bring together several players from the digital entrepreneurship ecosystem in Angola.
ARC e is the entity which, among other duties, is responsible for promoting competition in the most diverse sectors of the economy, in order to foster healthy competition in the national market, especially among the economic agents operating in it.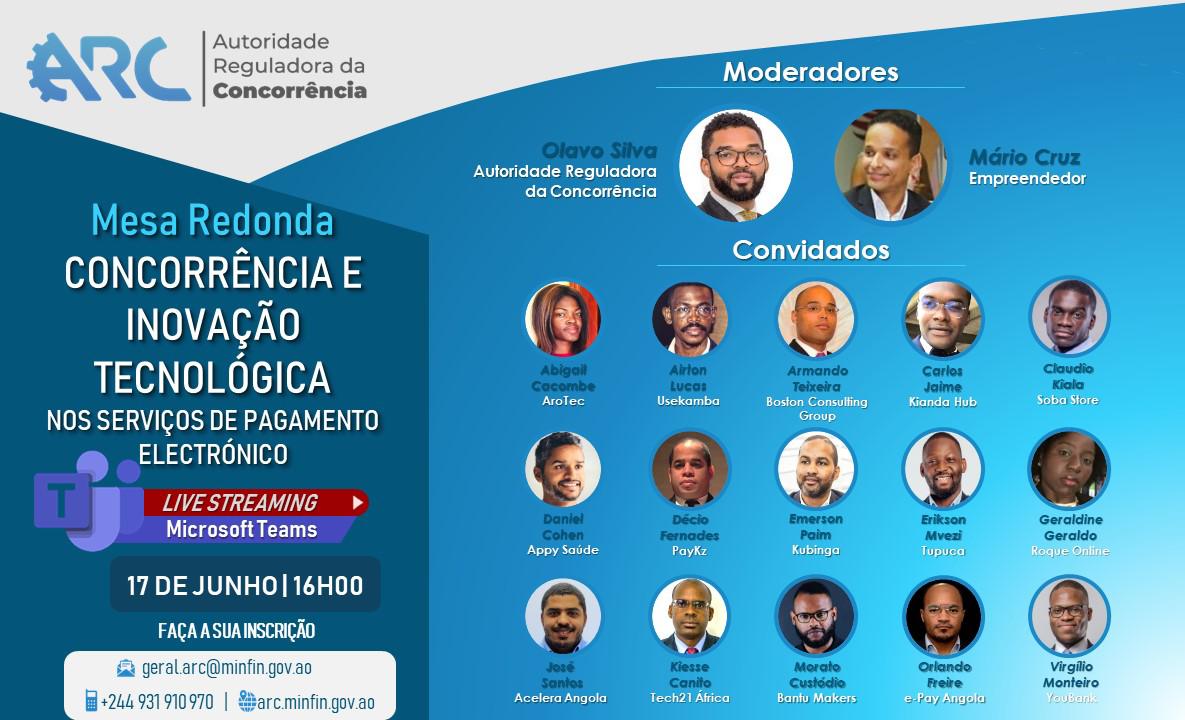 In the publication on the official ARC website, we can find:
Bearing in mind the importance that FinTechs play in facilitating trade and promoting greater efficiency in the financial sector, ARC promotes, on the 17th of June, at 16 pm, via Microsoft Teams platform, a Round Table under the theme "Competition and Technological Innovation in Electronic Payment Services."
This event, which involves the participation of several players in digital financial services, focuses on analyzing the functioning and operationalization of the electronic payment system in Angola, aiming to outline the competitive profile of this important market segment and issue the relevant recommendations to the State.
How to participate?
The Microsoft Teams tool was chosen for the live broadcast of this meeting and registration for participation can be made via: [email protected]