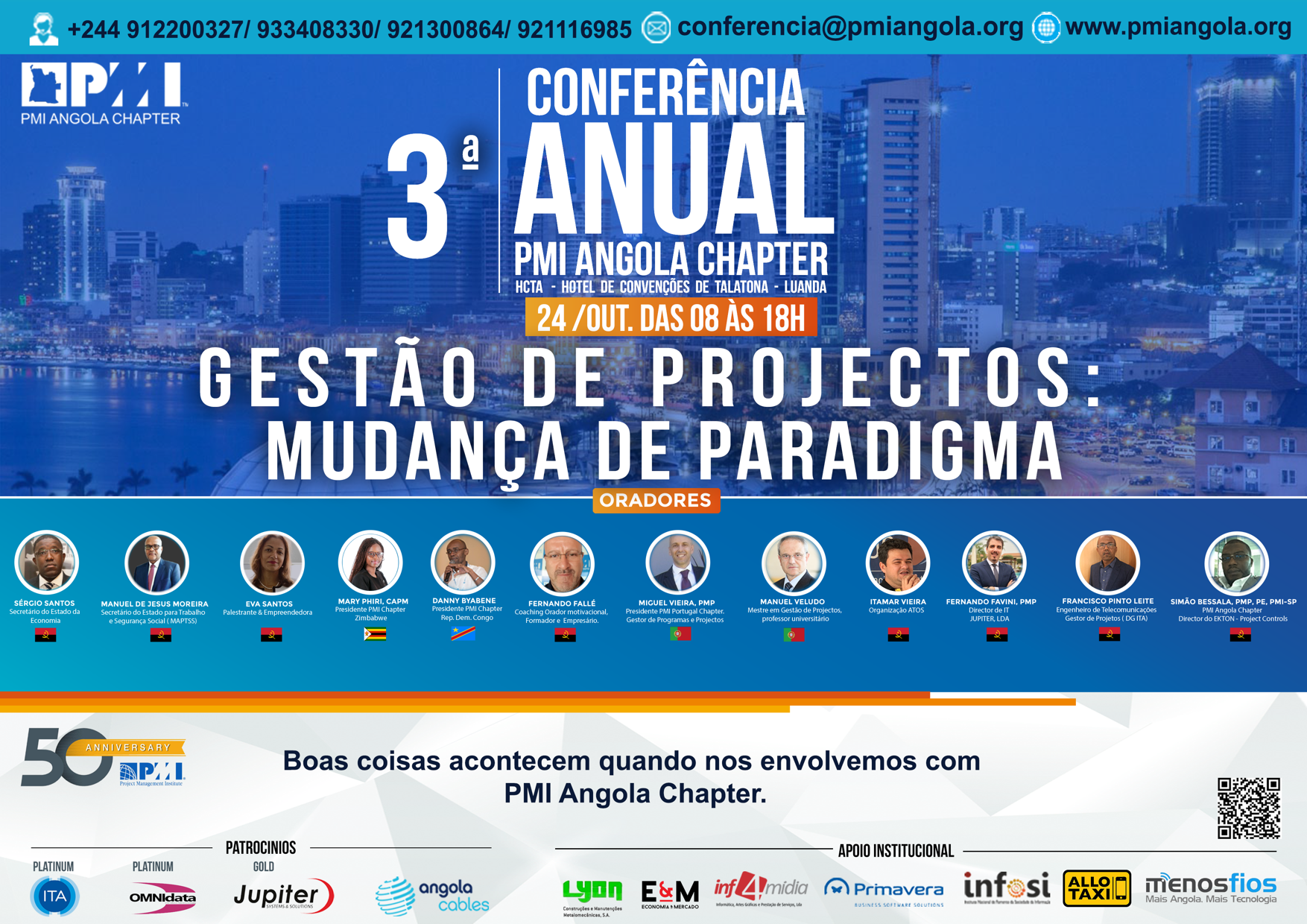 O Project Management Institute is an international non-profit institution that joins the largest community of Project Managers, and the PMI Angola Chapter It is the local chapter that aims to promote career and improve organizational success and mature the Project Manager profession.
A Annual PMI Angola conference, this year on the theme "Project Management: Paradigm Shift"Proposes the presentation and discussion of topics specifically focused on Project Management. This event will bring together renowned professionals from different segments to exchange experiences, best practices and lessons learned. It will be an excellent opportunity to learn about methodologies, innovative technologies and the challenges of project management related to the theme, as well as to meet and interact with professionals who share the interest in project management.
This year's conference will be held on October 24 at HCTA in Talatona.
This year the 50th (Fiftyth) anniversary of PMI Global is celebrated around the world, celebrating 50 years of commitment to project management and recognizing the professionals behind projects that transform the world; which makes the annual PMI Angola Chapter conference even more special this year, as we believe we can contribute much more to better change in our community, city, country and the world.
If you would like to attend the event, details on official website PMI Angola.