In the first half of 2018, EMIS provided the Cardless cash withdrawal. With this service, users can make monetary amounts available to third parties through the ATM, and there is no need for a multi-card by the recipient. The beneficiaries will only need the withdrawal code and the secret code to have the cash handy.
So far, the entire process for generating the survey / secret code had to be carried out on an ATM, thus making it difficult for users who do not have an ATM to be close to them, but they urgently need to transfer a certain amount.
Generate survey codes at BAI Directo
Remember that you must have the BAI Direct credentials, if you do not have it, you can go to the nearest BAI counter. If you have access, follow the steps below to generate the code.
The data is sent via phone to the recipient who can do the withdrawal of money at any ATM that supports the cardless withdrawal service.
How to raise money at the ATM (multicaixa) without using the card?
See the step-by-step guide provided by EMIS: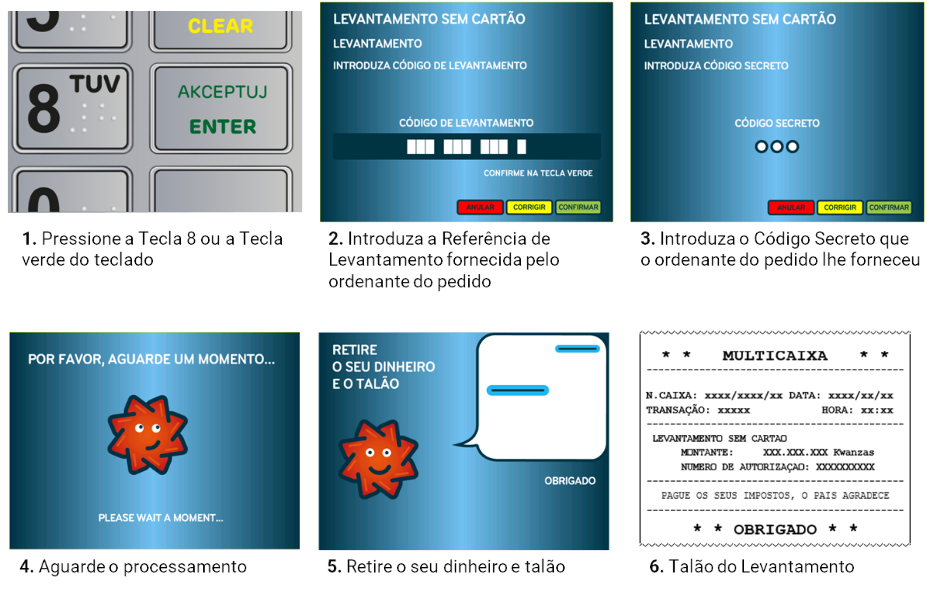 The maximum value in the whole process: 50.000,00 AKZ per day, divided into 25.000,00 AKZ per operation.
The process with the BAI Direct?