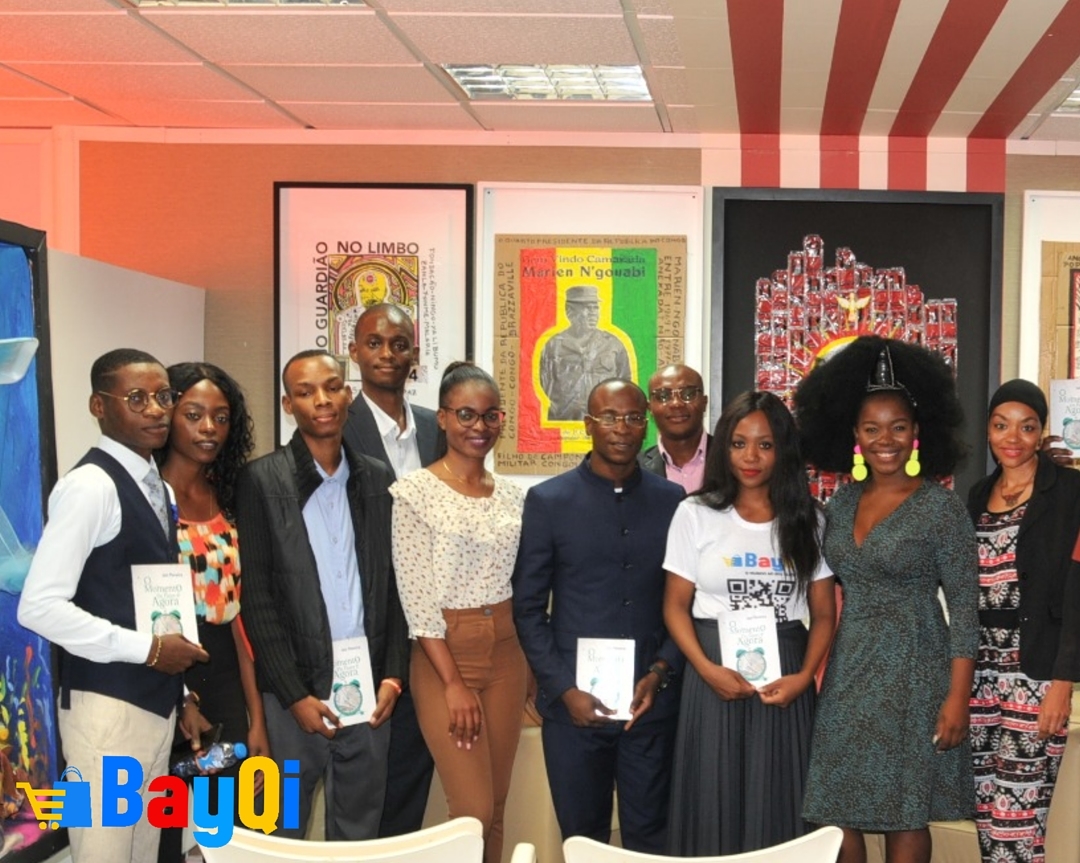 The BayQi Book Club held its first meeting on 21 on
November at the De Beers building, at Ela Espaço Luanda Arte, where the work of writer Jair Pereira, "The Moment of Doing is Now" was reviewed.

BayQi Book Club aims to boost Angolan literature while
time promote works by national writers encouraging the reader to read
more. The BayQi Team had monthly selected a work by a writer
to be reviewed in a private environment with the participation of the writer and readers who have had contact with his work.
The first meeting was attended by writers Marleyh Selo and Neala Domingos, along with several readers who had contact with
that they can share with the writer how much the work has marked their daily lives. For being motivational where it tells true stories of ordinary people who have overcome various obstacles to achieve their goals.
The second BayQi Book Club is scheduled for 12
December where the work "BRIO NA MODA AND THE PHILOSOPHY OF
SELF-ACCEPTANCE "by writer Marleyh Selo.