Beta Start Luanda is a pre-acceleration program that helps build the entrepreneurship ecosystem and supports the development of startups with new ideas for innovative projects, aimed at solving the challenges posed by the current Angolan market.
Organized by Beta-i and Accelerates Angola, in a partnership between Banco BAI and Total, the event served to present the 7 winning startups, chosen from 50 competitors.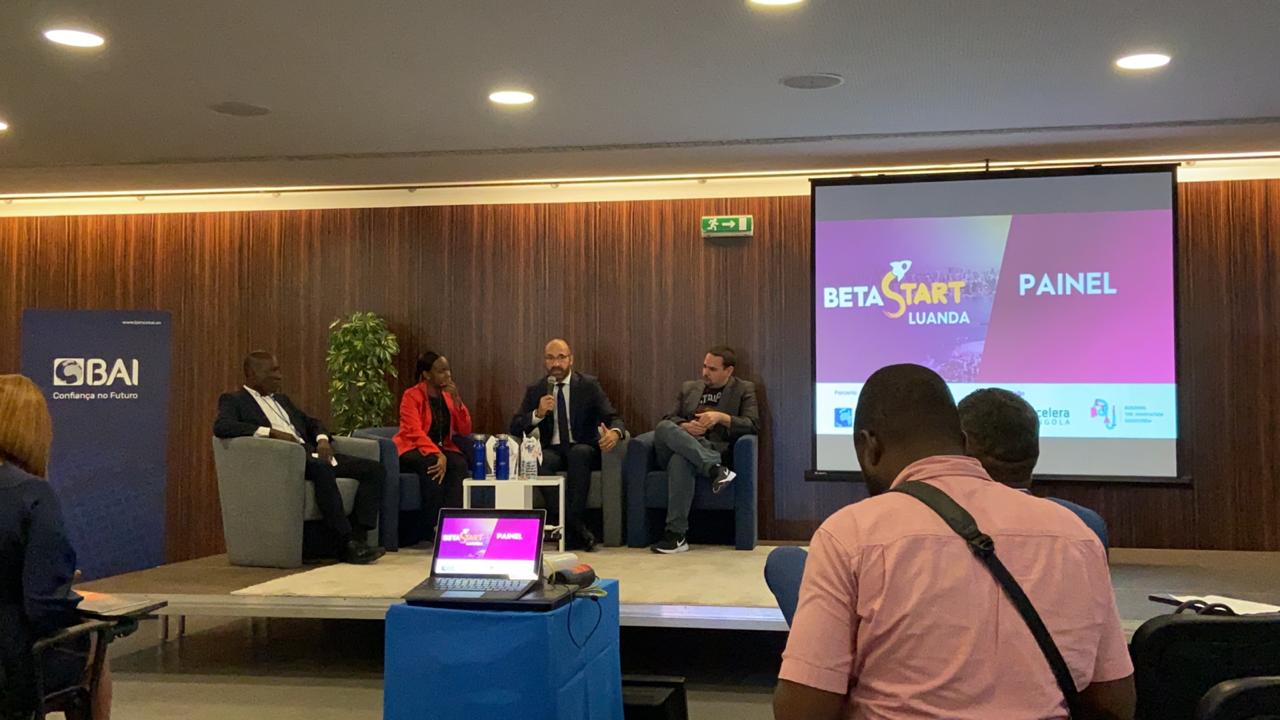 The following startups were known:
PAY-3: a payment platform for products and services that varies from 3 to 6 installments, as long as the client complies with the requirements demanded by the platform. The platform was presented by Paulino Garcia.

LESS GARBAGE: Reuses garbage through sorting, compacting and dosing garbage. Presented by Adilson Dala.
WHERE: Platform that allows geo-referencing and addressing, in a simple way, anywhere. Presented by Domingos Fernandes.
IMO NEXT: Real estate portal and application that allows users to find properties across the national territory, both from professional (real estate) and private advertisers in an easy, fast and economical way. Presented by Tatiana
KUBINGA: Taxi and delivery service company. Presented by Emerson Paim.

HL SHOP: It is a marketplace for online stores and markets with the aim of solving online shopping and sales problems. presented by Adriano Lupossa
PARTNER: The Partner is a shared purchasing platform that allows you to purchase consumer goods at wholesale prices, but in retail quantities with the aim of ensuring diversity, economy, convenience and security, with payments only on delivery. presented by Augusto Firmino.
The event was attended by several participants who accompanied a truly digital experience during the presentation of the winners.
During the event, the partners of the program of the four institutions, from organizers and sponsors, were also known in the Panel:
Carla Pataca Advisor to the executive committee of Banco BAI;
Pedro ribeiro- Deputy General Director of TOTAL;
Eduardo Camara da BETA-I;
Miguel Santos da Accelerates Angola.