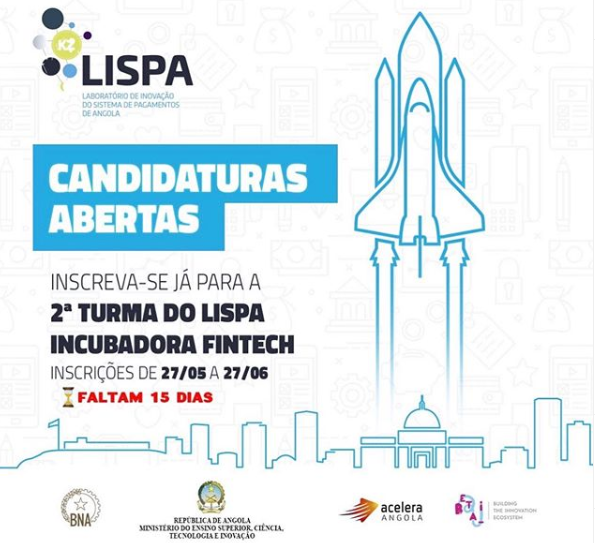 At the end of last year, Banco Nacional de Angola announced the Payment System Innovation Laboratory (LISPA), conceived as an Incubator in partnership with the Angolan Ministry of Higher Education, Science, Technology and Innovation and the company Acelera Angola, provides innovative companies (Startups / Fintech), banks and even university students, a valuable learning space, in a collaborative environment, with the purpose of encouraging the development of projects and / or ideas, encouraging technology in the Payment System of Angola.
Banco Nacional de Angola (BNA), with its partners, announces the opening of the second LISPA Incubation Program, in the areas of Fintech and Insurtech, with a view to enhancing the offer of innovative and diversified financial products and services in the financial ecosystem.
Thus, BNA informs that registration is now open for the constitution of the class of the 2nd LISPA Incubation Program, for which 10 startups will be selected. Registrations must be made through the LISPA website: www.lispa.ao, from 27 May to 27 June 2020.
Sign up and contribute to the emergence of innovative services, guaranteeing the success of your business / product solution through the qualification, regulatory adequacy and technological and human resources that will be made available by LISPA.