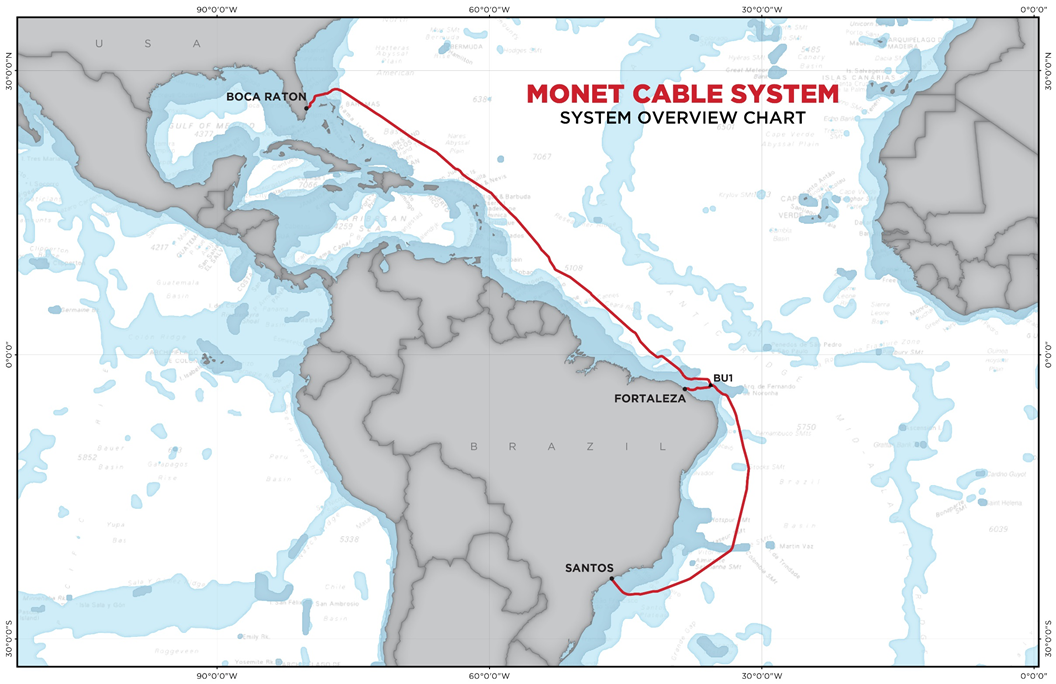 With the operational view of Cable Monet for the Angola Cables just entered into a partnership with the company FiberLight LLC, headquartered in the USA, to provide connectivity backhaul (peripheral networks) in the USA, starting with the region of Miami, Florida and then expanding to other locations.
The partnership with FiberLight will allow both parties to offer reliable and high-level services beyond the Monet MI3 Equinix and the Datacenter in Boca Raton installation of the MI1 by Equinix in Miami, Florida.
This partnership will also allow Angola Cables through its newest partner to deliver services derived from Monet, a wider range of customers and markets. Cable Monet, recently installed, has a length of 10.556 km, connecting Florida to Brazil. This system is capable of providing a minimum of 64 Tbps of capacity, providing a low latency route for users in the USA and Latin America.
According to António Nunes (CEO of Angola Cables), the appointment of FiberLight offers great advantages for local and international connectivity operators. The same made it known that FiberLight is a widely respected fiber-based entity, focused on providing high performance connectivity services to various locations.
Angola Cables operates two of the six pairs of optical fiber within the Monet cable system, which allow data transmission between the cities of São Paulo, Santos and Fortaleza, Brazil to the USA margins, more specifically Miami - Florida.
Does this partnership constitute an advance for the Angolan multinational?