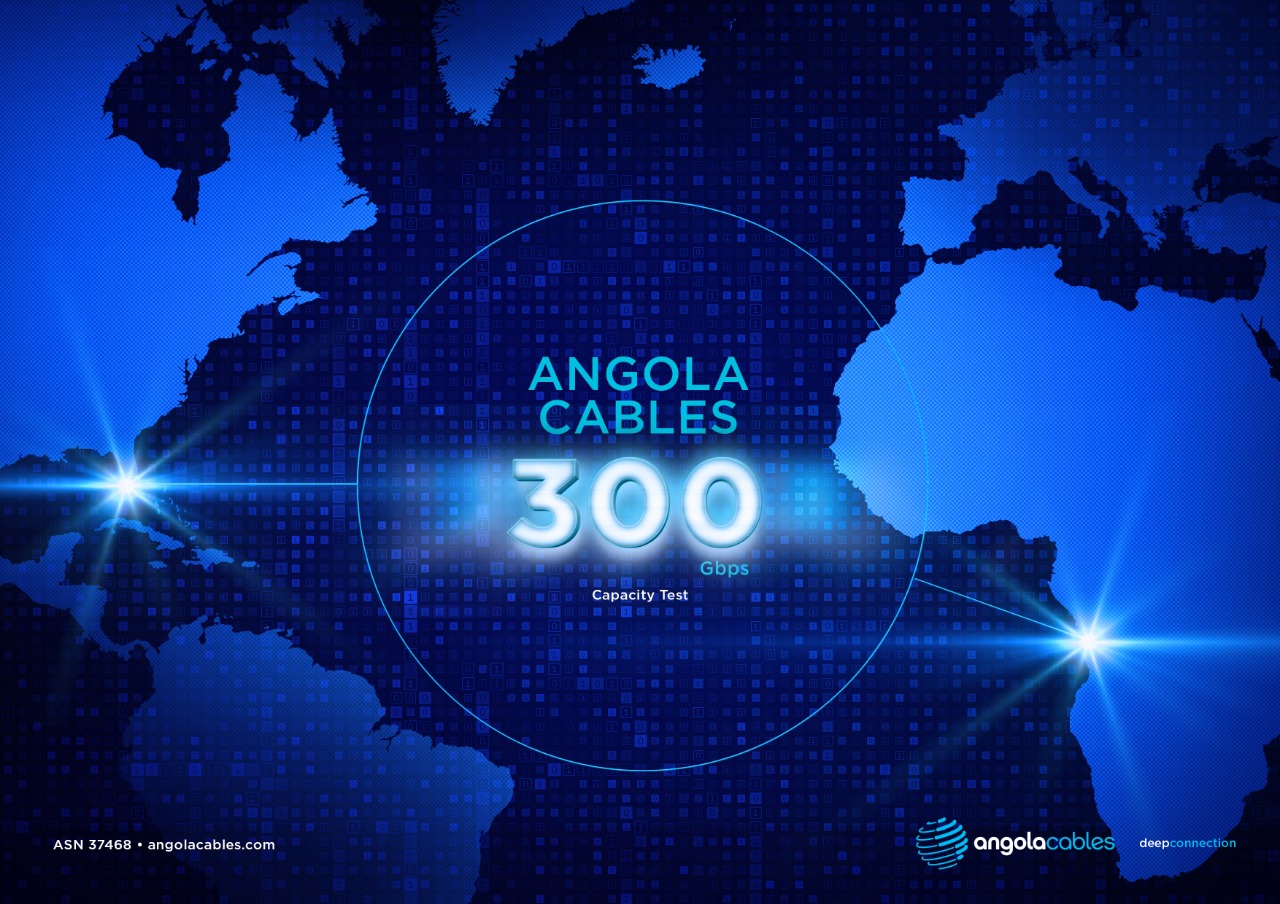 A China Telecom Global (CTG), one of the world's leading providers of Information and Communication Technologies (ICT) services, announced the selection of the Angolan multinational, Angola Cables, as its preferred operator to strengthen its connectivity services for long distances between Asia, Africa and Latin America.
Through this partnership, the two companies are preparing to launch an express transmission route to connect three countries in the BRICS (China, South Africa and Brazil) through the South Atlantic Cable System (SACS) enhancing data consumption between these regions, evaluated and thousands of dollars. China Telecom will be in a position to increase its global reach using the robust and high capacity network that comprises subsea cable systems WACS, SACS and Many Angola Cables, including their Points of Presence (PoP's) and data centers in Africa and Latin America.
From the point of view of the national Information and Communication Technology (ICT) strategy, mirrored in the National Development Plan (PND) plan 2018-2022, this business, among others that Angola Cables has concluded in the last 12 months, represents the materialization of goals established in the PND, regarding the creation of a submarine cable network and the increase in international traffic capacity.
Second Changhai Liu (Managing Director of China Telecom for Africa and the Middle East), "Africa is a fast growing market and we, at China Telecom Global, have been developing our service capabilities in this market since 2010. The relationship with Angola Cables highlights our commitment to improving regional connectivity and supporting our local partners to increase their international presence ".

Yes, Antonio Nunes (CEO of Angola Cables), "At a time when the global Internet market is reporting growth in internet traffic of around 30%, Angola Cables is growing in traffic on its IP networks over 45% month by month. We are therefore in a unique position to provide a perfect infrastructure solution for China Telecom Global through our robust cable network connections and Data Centers in the transatlantic region. Using our advanced WACS, SACS and Monet submarine cable network, we can offer more direct traffic and data routing between the Eastern markets and the rapidly expanding markets in Latin America and the busy IP traffic centers across the globe. world and possibly add more Cloud content to our Angonap Data Centers "
China Telecom and Angola Cables also agreed to establish a network interconnection in South Africa, taking advantage of the advanced network capabilities of the two companies, with the transmission and latency capacity between China, South Africa, Angola and Brazil significantly increasing. improved.