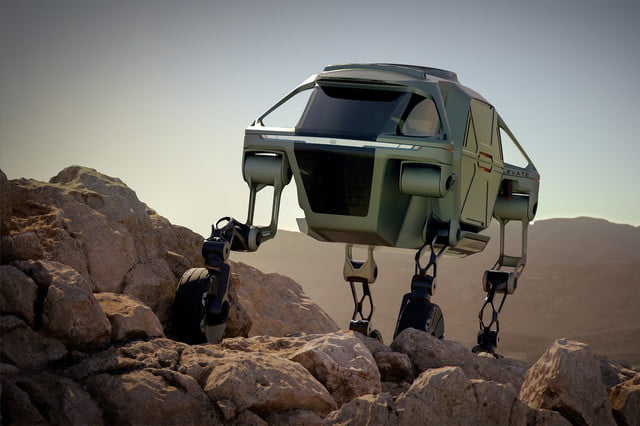 While some companies are betting on innovative designs for their cars, the Hyundai has been thinking about critical applications. During 3 years the Hyundai development team has been working on a new vehicle that could be useful for rough terrain. The vehicle was unveiled during the 2019 Consumer Electronics Show.
"When a tsunami or an earthquake strikes a site, the current rescue vehicles can only lead the responding teams to the outskirts of the debris and accident fields. They have to follow the rest of the way on foot"Said Hyundai's vice president, John Suh.
Half-car, half-robot, Elevate was developed to tackle the Earth's most difficult surfaces and reach remote areas faster than conventional vehicles created for search and rescue and humanitarian aid missions. Hyundai believes the concept can serve a wider range of purposes, as it may be a viable solution for people with disabilities in areas where there are no ramps. That's because the Elevate can effectively walk thanks to its robotic legs, which come with built-in propulsion engines and have five degrees of freedom.
The video was made available with the concept of the car, baptized as "Elevate".
The car is still conceptual, but do not be surprised if in the next 5 years see this "monster" to circulate ...