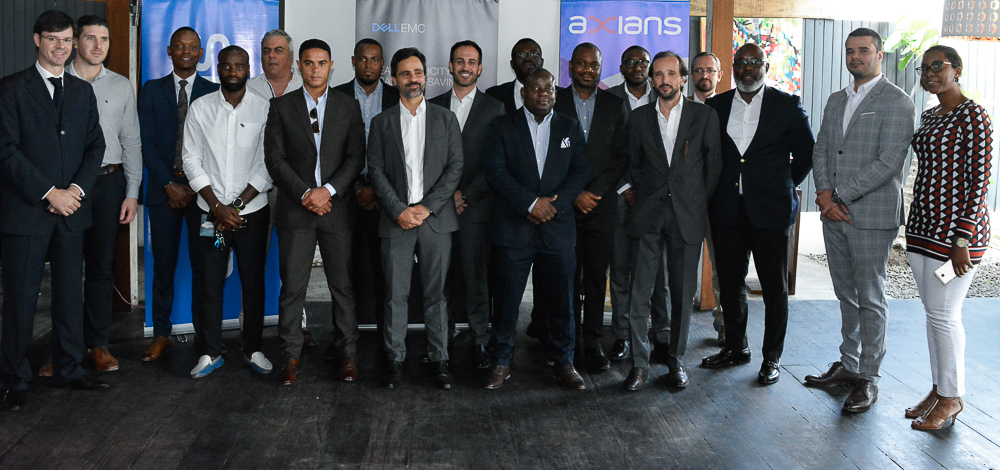 It is not new that the sector of ICT's is growing gradually, so heads of Information Technologies (ICTs) linked to several companies operating in Angola recently participated (18 July 2018), in a meeting organized by Axians in partnership with DellEMC e Axiz, which aimed to present some of the recent technological solutions of great impact.
Sectors such as oil, banking, mining and integrated services were represented during the specialized meeting that brought together 30 professionals in the field. In a partnership between Axians Angola, DellEMC and Axiz, the event was an opportunity for experts to have access to the inside information of some resources in relation to cutting edge ICTs today. O HCI - Hyper Convergence Infrastructures -, was one of the main themes discussed during the session.
This is an innovation that has gained notoriety not only in Angola, but at an international level and has drawn the attention of those present for the simplicity and easy management of the system. Another theme presented was the Cloud with which the presents were already a little more familiar.
Which institutions have been present?
It was attended by institutions such as the International Business Bank, Postal Bank, SETIC, SIAC, Banco Geral Caixa Angola, INSS, Banco Atlantico, EMIS, Banco Keve, National Transport Network, Catoca Mining Company and Sonangol.
The event's program ended with a remarkable atmosphere of cordiality among the professionals present, who evaluated the outcome of the event in a very positive way. Marcelo Barreto, defined the event as different and innovative, responsible for Banco Postal. Wagner Van-Dúnem, Infrastructure Coordinator at the National Institute of Social Security, was of the opinion that this was a timely meeting, because it allowed for a good fit of the latest technological solutions trends.