This article was submitted by Darwin Coast . Do you want to share knowledge with the other followers of MenosFios? Follow the steps.
---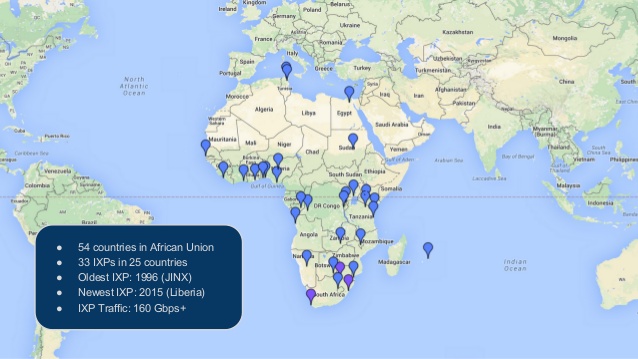 It is not new for many that during the emergence of this new pandemic called coronavirus (COVID-19) much has changed, and the use of the Internet has not escaped the rule, for this reason, an analysis and illustration of the growth and decrease in traffic has been made services at the largest IXP (s) exchange points on the African continent.
The most searched sites on the continent as well as in Angola were also analyzed after the announcement of the lockdown by different governments / countries. In the end, we quickly look at some data on the European and American continent, with most hosting applications and services having their core infrastructure in these regions.
What we saw in the last days:
Latency is the new currency;
Massive tele-work and tele-classes;
Massive use of tools for virtual meetings (Zoom, Bluejeans, Google Hangouts, etc);
"Lives"On instagram and more video views on Youtube;
Services Cloud to make a difference at the time of the pandemic;
None of the above points would be possible without the "critical infrastructure" that are: IXP (s) or better points of exchange of traffic and Datacenters.
IXP data (s):
Looking at the beginning of May / 2020 until 30 April / 2020, we see that the biggest African traffic exchange point has announced:
On March 05, 2020, 10 days before the President of South Africa declared a national disaster, the NAPAfrica announced an important milestone. He had seen combined peak traffic of more than 1 Tbps through their exchanges in Johannesburg, Durban and Cape Town. The next day after President Ramaphosa announced that South Africa would enter a three-week blockade period, NAPAfrica at all of its traffic exchange points it was around 1.04Tbps, and on March 25, 2020, the peak of the night at NAPAfrica exceeded 1,1Tbps. It is also important to note that, This traffic point has 700 interconnected networks in the three cities.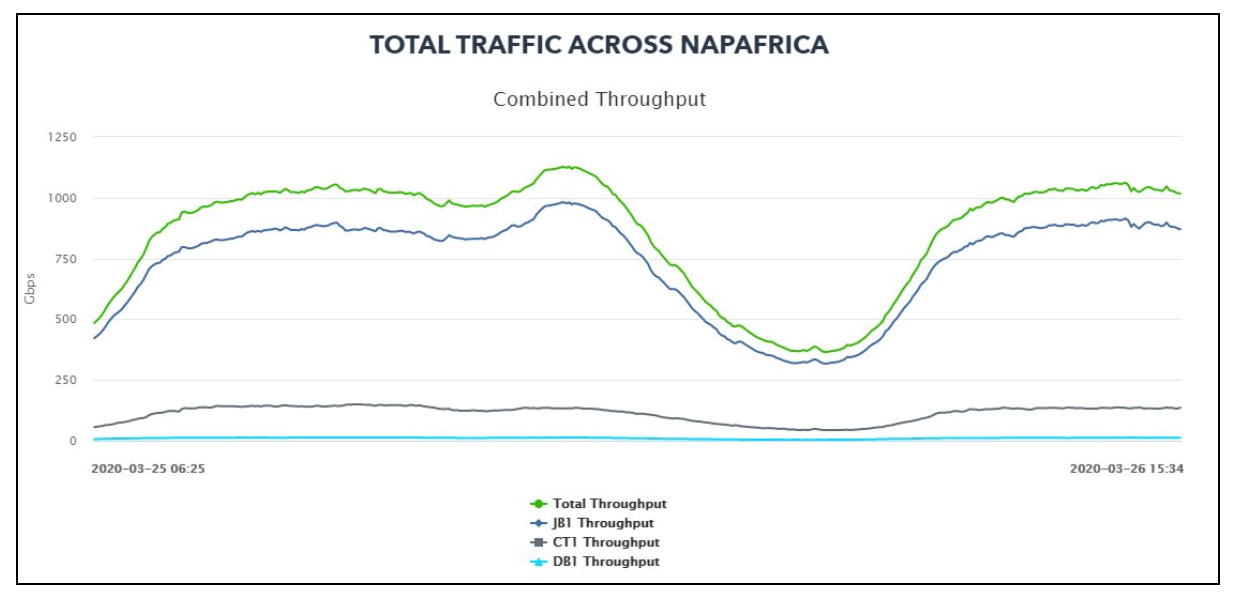 The second largest traffic exchange point in Africa, IXPN in Nigeria / Lagos during week 14 (between March 30 to April 3) reached its highest traffic peak of 193.3 Gbps.


Angonix in Angola had its highest traffic peak on March 24, 03, where it reached 2020Gbp / s.

Or for 20Gbp / s debate between week 14 and 15 (March 30 to April 10).


Tanzania's TIX IXP had its highest traffic peak at week 14 ~ 10.1Gbp / s.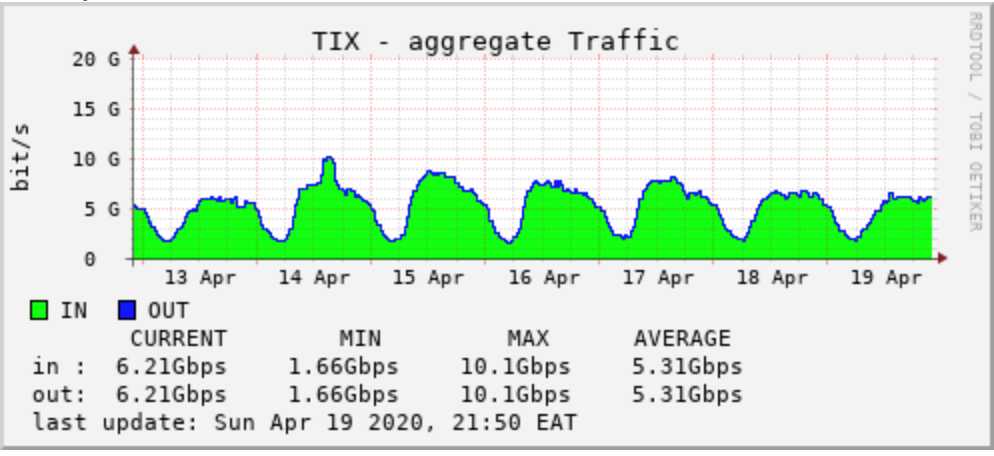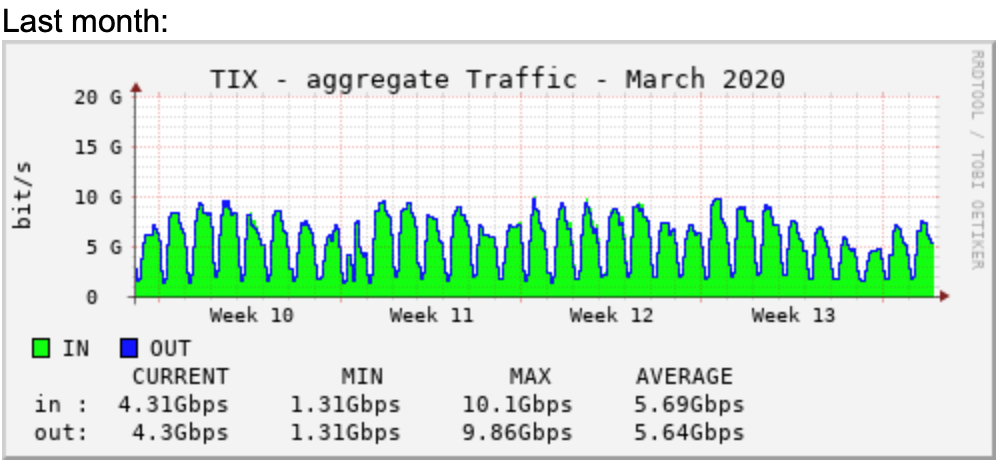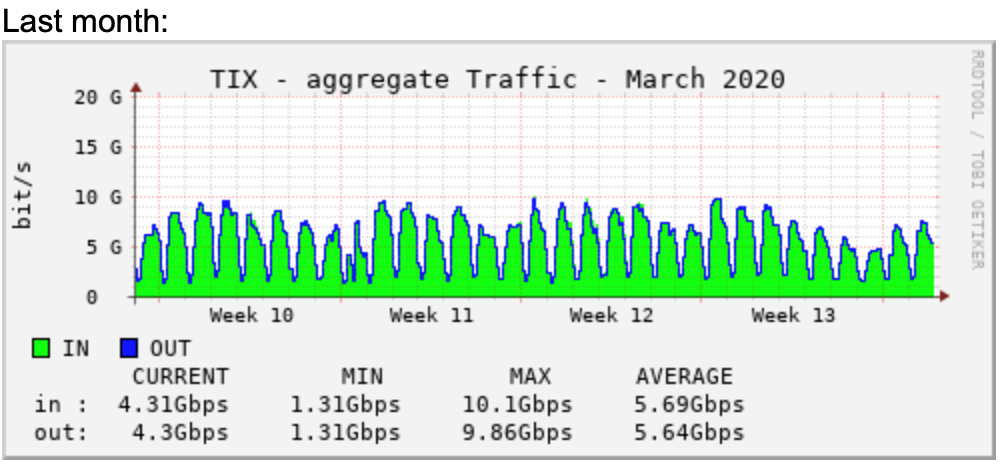 But it is not all good news and we have to thank the transparency of those responsible for UIXP in Uganda for showing the opposite and something that still lives on our continent. UIXP instead of seeing a peak during COVID-19 as we saw in the previous examples, UIXP refers that most of the traffic to YouTube fell and that users accessed this page through the offices.
In the graph below there is a noticeable decrease in traffic between week 13 and 14 and will continue until the lockdown finish.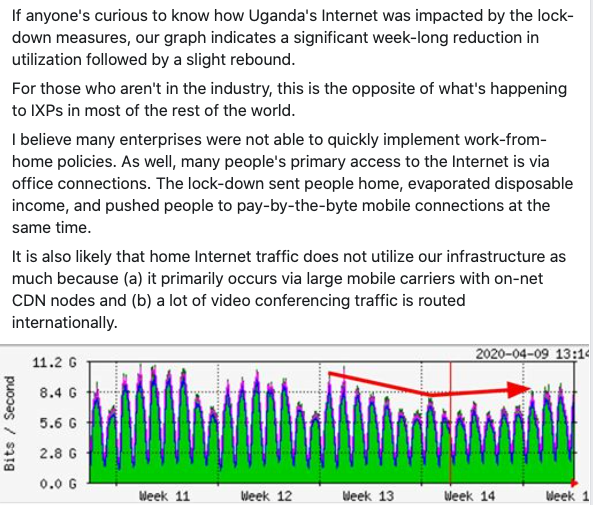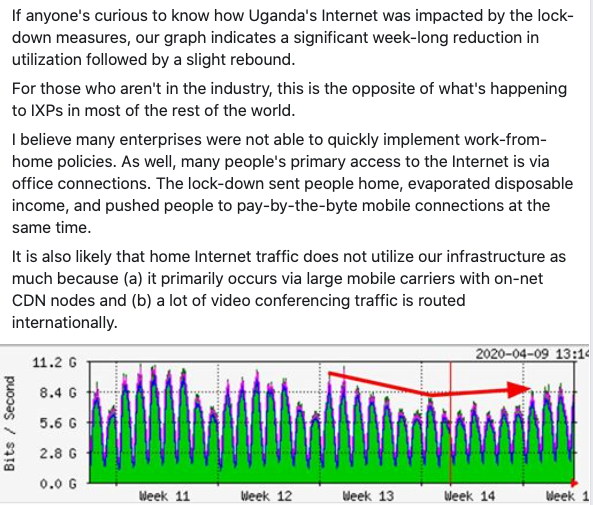 Reviews:
Of the cases / countries analyzed above and according to alexa.com the (2) first most viewed sites are: www.google.com e www.youtube.com | Both sites are stored in the GGC (Google Global Cache). These Edges are spread around the world to ensure a better experience for the end user.
Most of the IXP (s) analyzed had an increase in traffic during the weeks of lockdown;
In Uganda as mentioned - the situation was totally different, with most users using the Internet from their offices to access Google and Youtube;
International Analysis:
Cloudflare in Angola:
24/03/2020 Schools closed;
27/03/2020 State of emergency;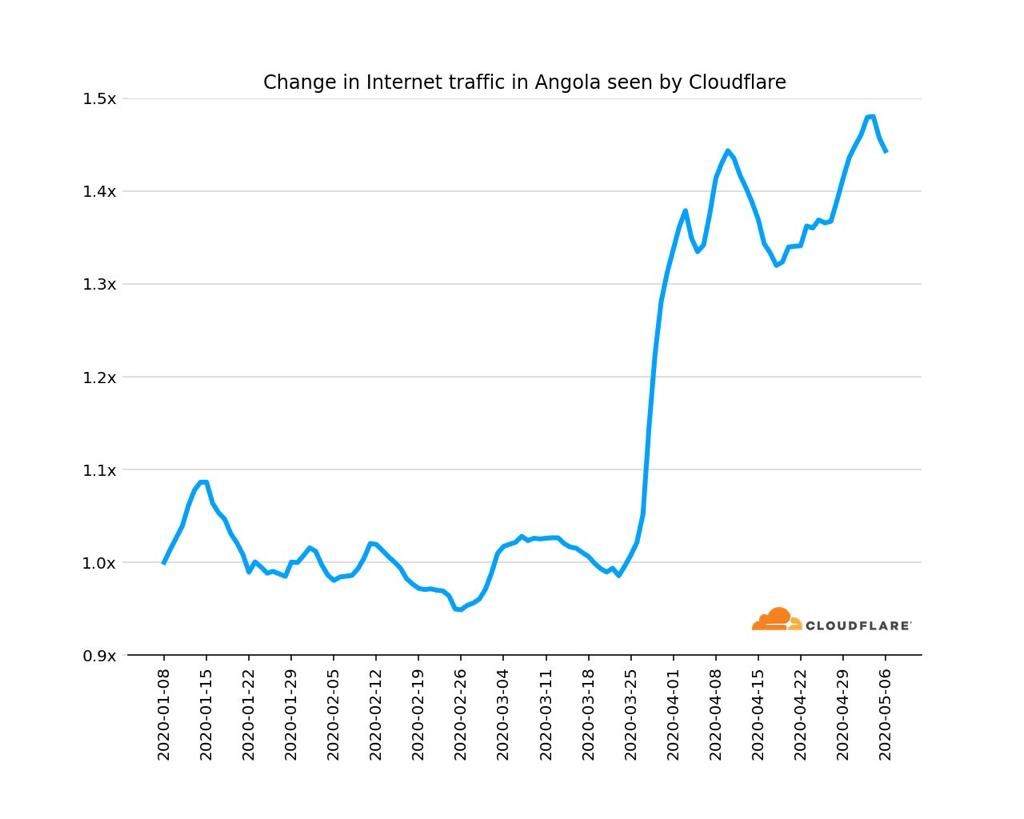 DE-CIX Frankfurt reached 9.1Tbp / s during the week of 11-03-2020.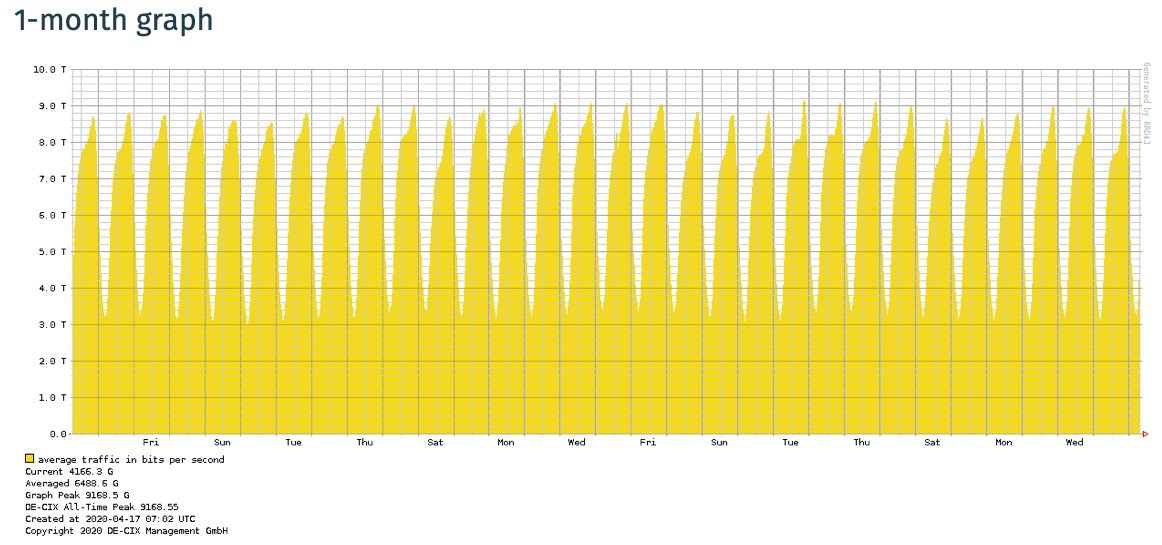 The AMS-IX in Amsterdam announced the new peak of 7.88Ybp / s on 22-03-2020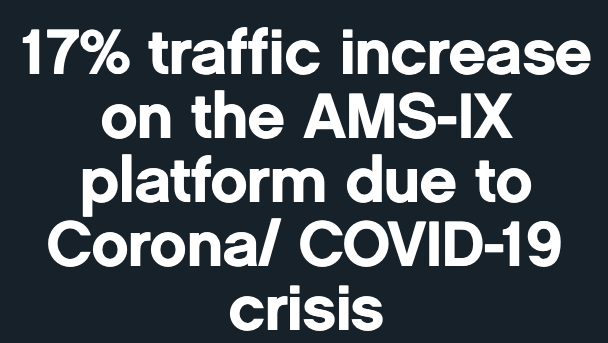 Conclusions:
There was no "Break on the Internet" as expected;
Traffic between March and April grew in almost all the regions analyzed in this report;
Drivers of growth: Gaming, Video conferences Tele-work, Tele-classes and software updates software;