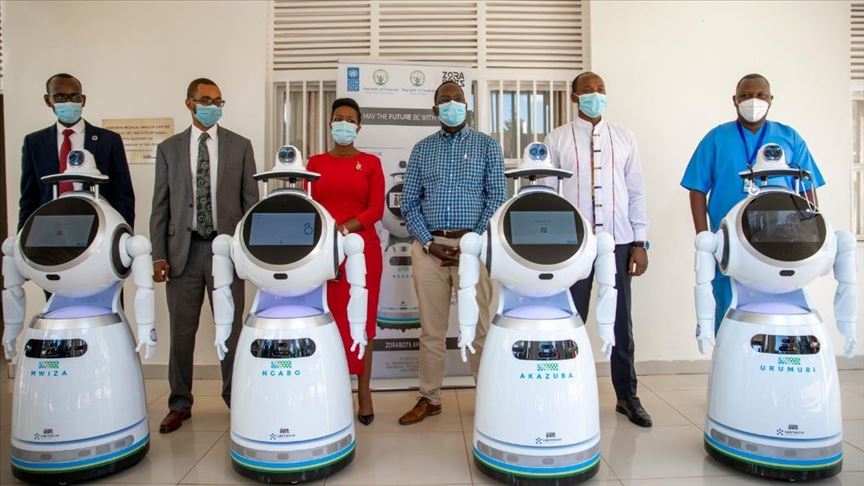 When it comes to technology on the African continent, the Rwanda is one of the countries that has been at the forefront, with the implementation of various services and technologies that aim to make life easier for the population and beyond.
Akazuba, Ikirezi, Mwiza, Ngabo and Urumuri will be mainly used in screening temperature, monitoring patient status and keeping medical records of #COVID-19 patients pic.twitter.com/PoSyZOXNxH

- Ministry of Health | Rwanda (@RwandaHealth) May 2, 2017
The Rwandan Ministry of Health recently announced that it will use robots to help fight the coronavirus (COVID-19). Five anti-epidemic robots, which received Rwandan names: Akazuba, Ikirezi, Mwiza, Ngabo e Urumuri, they have been equipped with screening features and will help administer temperature checks, monitor patient status and maintain medical records.
According to the tweets on the Ministry of Health page, robots have the ability to "track 50 to 150 people per minute, deliver food and medicine to patients' rooms, capture data and notify on-call officers of detected abnormalities" .
The robots are manufactured by a company based in Belgium and also have the ability to alert health professionals to abnormalities and to alert people who are not using brands, or are using them inappropriately. It should also be noted that, to date, Rwanda has registered just under 300 cases, with 203 recoveries and 0 deaths, according to official reports from COVID-19.