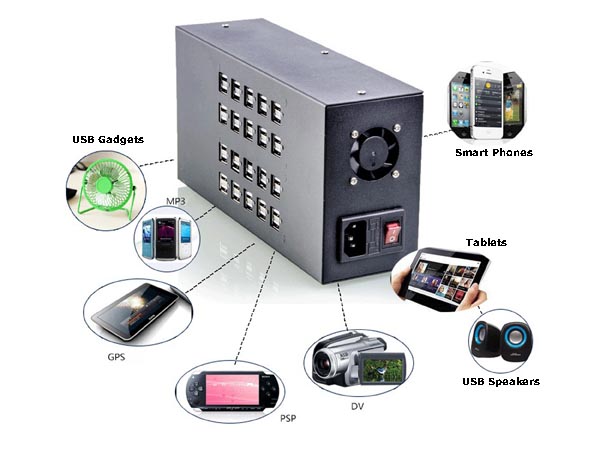 Some people now have phones for each carrier, a tablet, a handheld console, a camera, and a few other gadgets of dubious utility. Loading so many devices at once can be a problem.
And how about using a device that can load up to 60 gadgets at the same time?
This will be possible with the device posted on AllPuter, a charging station with 60 ports that can power every imaginable range of gadgets. The total current generated by the device is 60 A, which implies that we can use the 60 outputs at the same time. The price set for the device is 130 USD.
This charging station can be very useful for high concentration places of people, such as restaurants or airports, where everyone is looking for an outlet to charge your device.