About 1 year ago, many are the housewives and not only, who stopped going to 30 Market, Mabundas (in search of fish), Ramiro slaughterhouse and other commercial places to buy everyday products. -day for your home or business establishment.
All of this has been made possible thanks to the new concept of shopping in informal and formal markets located in the arteries of our city with the ShopSemlim online platform (www.shopsemlim.com) that has revolutionized Angolan society.

ShopSemlim is the solution expected by many Angolans, simple and comfortable, through a secure online platform available 24 / 24 hours.
How it works?
ShopSemlim service is fast and easy to use, just have an electronic device ie SmartPhone, Tablet or Computer with internet access and access the address www.shopsemlim.com and you're done, you can do your shopping smoothly anytime, anywhere.
ShopSemlim offers a universe of products from vegetables, cereals, fish, chickens, red meat, chickens, ducks, animals to be slaughtered and much more.
Advantages
The use of ShopSemlim service provides Angolans with many advantages, among them: convenience, availability (saving time), effort saving, comfort, flexibility, speed and safety. Your purchase is proportional to your desire, having the chance to purchase products from different informal markets and not only from small to large quantities, all in one place (ShopSemlim), without having to travel to markets and still have the privilege of receiving the order at your home or establishment.
ShopSemlim also offers the possibility to purchase exactly what is needed without pressure, numerous payment methods, added hygiene to the products and also the possibility to start the purchase process and return whenever you want to continue and finish the invoice. only when the customer wishes.
During delivery is added the presentation of a "Delivery Term" for customer signature, allowing confirmation of the products of the order placed.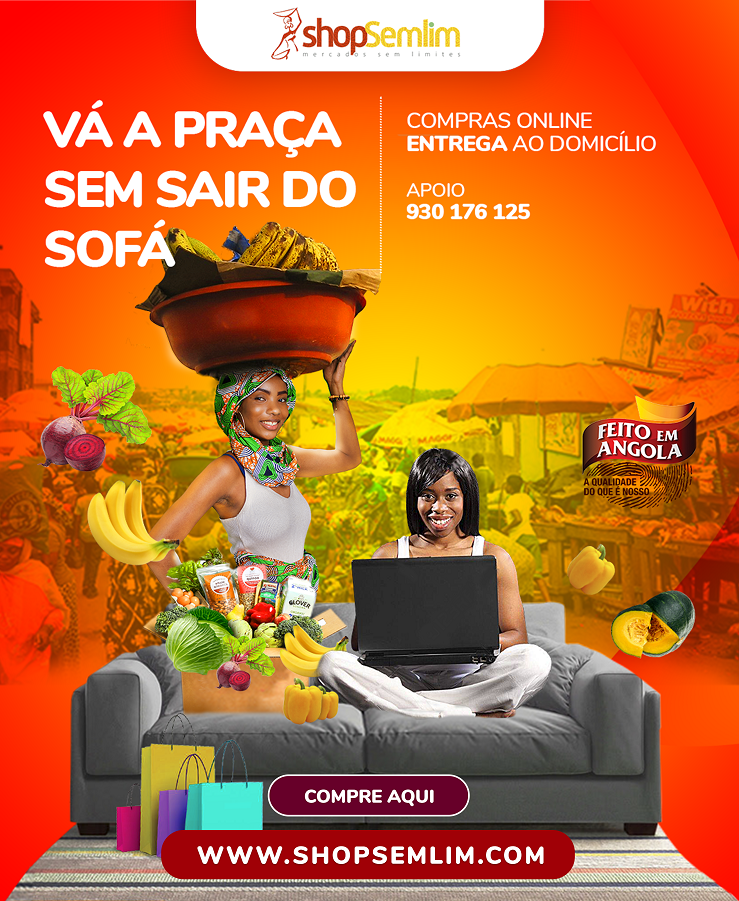 ShopSemlim is a service of Semlim, Lda. Angolan law and capital company formed by a passionate young team committed to quality service, dedicated to the field of agricultural production, trade and distribution. Under the leadership of Ângelo Domingos (CEO), Semlim is a consolidation of synergies in strengthening solid and self-sustaining Angolan trade, providing realization opportunities for many formal and informal traders, contributing to the development of the national economy through the production and sales of 100% national products.
ShopSemlim has been favored by hundreds of Angolan families, mainly Luanda, who have looked to Shopsemlim as a solution for shopping, agility and also a partnership in the supply of food in commercial establishments, with excellence in services and competitive prices.
ShopSemlim has also been for many peasants and traders the solution that connects them to numerous consumers in the city of Luanda and Bengo through the online platform 24 / 24 hours.
Want to know more?
Contact:
Buy here: www.shopsemlim.com
ShopSemlim - No Limit Markets Elaborated