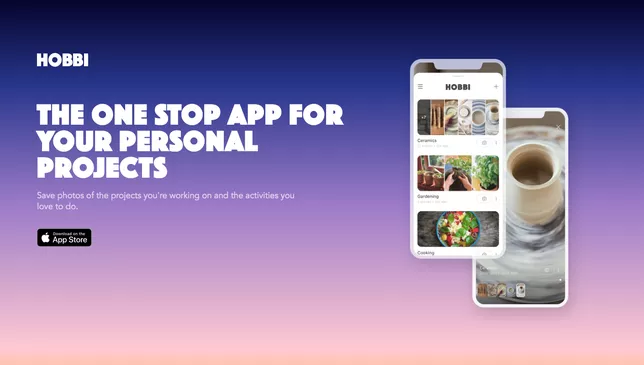 O Facebook launched a new application that, it seems, will serve to rival the powerful Pinterest. By name Hobbi, which is capable of organizing photographs by projects to create collections, which can later be converted into videos.
The application acts in a very similar way to Pinterest, except for the difference that the Facebook app values ​​by organizing photos of its projects into themed collections, it marks its progress as the user evolves with the project. Ironically, in a very "non-Facebook" action, Hobbi has almost no element of social networks, except for the possibility of sharing prominent videos than saving them.
According to the description of the Hobbi, the app serves to "capture and organize your creative process".
Hobbi is the fourth application launched by Facebook via NPE (acronym for "New Product Experimentation", or "Experimenting with New Products", in literal translation): in November 2019, the experimental team launched Bump and Aux, respectively, a chat software and a social music application. Before that came Whale, a meme editor. It was the first NPE project, but it has already been deactivated.
According to the report, Hobbi was initially launched in the United States, Colombia, Belgium, Spain and Ukraine. The app is only available on the Apple app store.