Already we were all waiting for the new Galaxy Gear at this Samsung event, what we did not expect is that instead of a smart watch Samsung launched three.
About the successor of Gear the Korean company presented the Gear 2 with the big news being the abandonment of Android in its watches and the use of its own Tizen operating system. In terms of design the watch has some improvements like a more discreet camera with 2 megapixels, a physical button that resembles the home button of the Galaxy smartphone line and a more rounded design with a 1,63 inch Super AMOLED screen with a resolution 320 × 320 pixels. The engine is coordinated by a dual-core 1 GHz processor, 512 MB of RAM, 4 GB of storage and a 300 mAh battery that lasts for 2 ~ 3 days in typical use or 6 days in low use.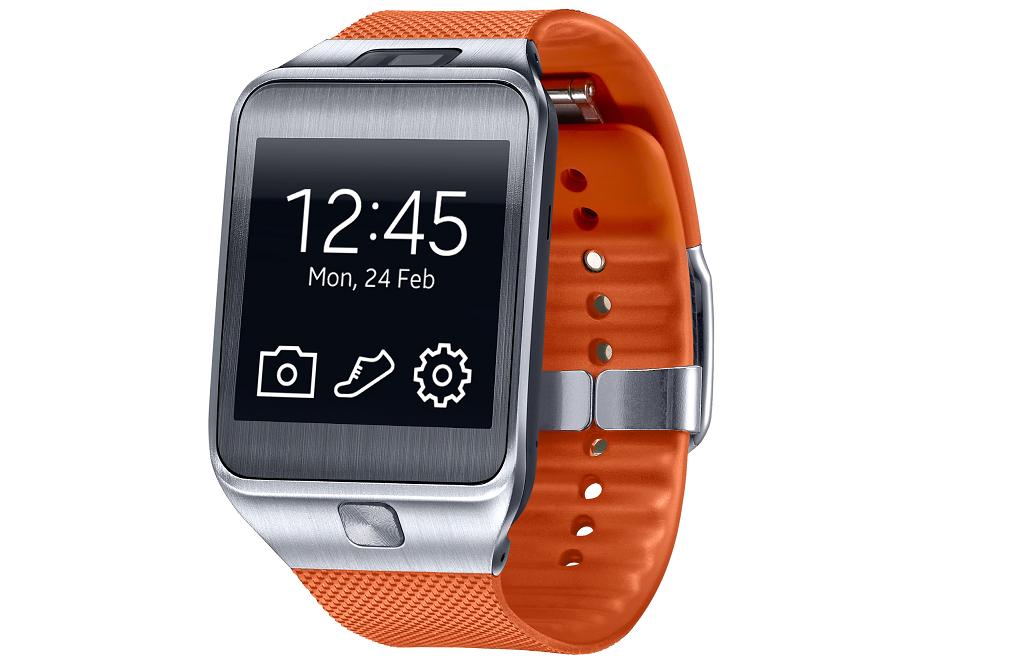 O Gear Neo 2 it has similar specifications to the Gear 2 but has no camera and hence is slightly lighter, 55g versus 68g. There are colors that are in both Gear like black and orange but each has a third exclusive color, being gray for Gear 2 Neo and brown for Gear 2.
Slightly different is the Gear fit which seems to be aimed entirely at sports activities. It also has Tizen as its OS, but the fit stands out for having the first Super AMOLED curved screen of 1,84 inches with a resolution of 432 × 128 pixels in a "wearable" device. The battery is 210 mAh and lasts for 3 ~ 4 days in typical use 5 days in low use. It weighs much less than its siblings with only 27g and also exists in 3 colors: black, gray and orange.

All have a heart rate sensor, compatibility with at least 15 Galaxy line models and will be available from April this year, but still no price confirmed.
Via: [Samsung]