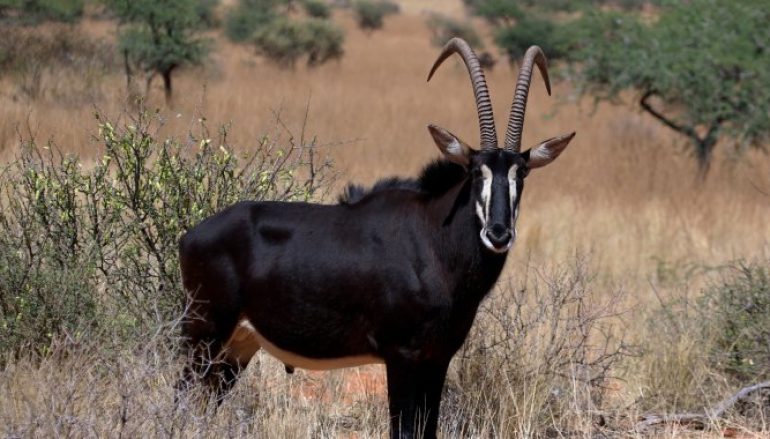 The Palanca Negra Gigante is a species only found in Angola and on the verge of extinction, are under control in the National Park of Cangandala, are located in a protected area, in order to avoid investable poachers, 80 animals, of which 10 males.
In order to monitor, control the behavior in its habitation and to have a better management of the Giant Black Levee, in the Cangandala National Park, a computer system coupled to a collar is being created, in an initiative of the Ministry of the Environment.
This information was advanced on Tuesday (04 of June of 2016), in Luanda, by the representative of the Office of Technologies and Information (GTI), Felisberta Quintero, on the sidelines of the sector's first Extended Consultative Council, which takes place under the motto "Environmental integration and sustainable development in municipalization".
A responsible said that the tests performed on the software of this application that is already installed respond to the wishes of the sector. A management application of the national environmental system, which initially covers the Kissama National Park, has also been under way. This system will allow users to make environmental licensing from the application of the Government Electronic Public Service of Angola (SEPE), as well as find all information related to the sector.
These systems will be interconnected with the Ministries of Justice and Human Rights, Commerce, Telecommunications and Information Technologies and General Tax Administration (AGT). This is a challenge embraced in accordance with the National Development Plan (NDP), which aims to keep the Ministry of the Environment in a communicative way.