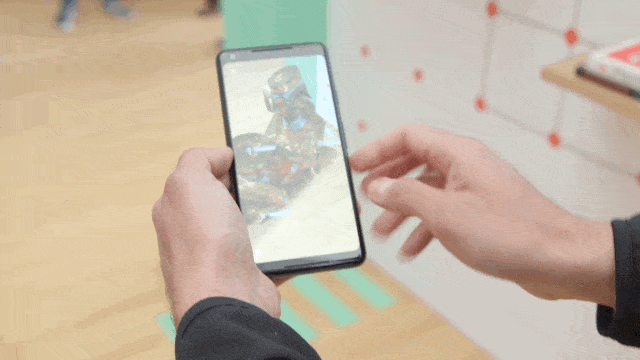 Nowadays there is a lot of talk about Augmented Reality (AR) and Virtual Reality (VR), and Google believes that 2018 is the year that Web turns to become more immersive, I am WebXR API from the company. For those who do not know, WebXR provides a platform to more easily optimize and integrate RV and RA experiences directly into Web browsers, and developers can begin creating Virtual Reality experiences for Google Chrome according to the anucnio made in Google I / O 2018.
However, virtual reality in the browser has been an issue under review, since the augmented reality based on the Internet however, seems immediately useful. It will be some time before users have the opportunity to place virtually 3D objects in augmented reality space inside Chrome, but we just need to take a look, and honestly, the AR-friendly web will not come straight away.
Although the impact of Augmented Reality on a browser is already very clear, one important question remains: when will people actually be able to use these features?
Well, it depends on what kind of user you are. This specific demonstration will be available to developers running previous versions of the Chrome Canary in just a few weeks, and Google has held an immersive 2018 I / O session to prepare these people to start creating AR experiences in the browser.
Unfortunately, everyone will have to wait for the APIs that Google is using to make these experiences possible are not yet definitive, then there is no way to know when our browsers will receive these important updates.