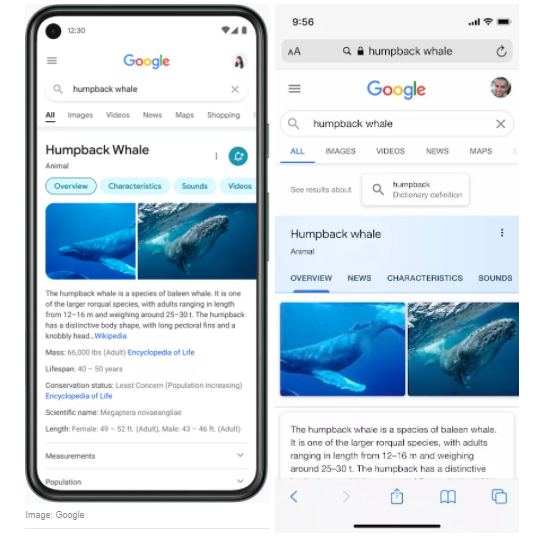 For many users the way we search on google with our mobile phones doesn't make much difference, as long as we can get the results we want, but for those who are well aware, some questions must be analyzed, and one of them is how the results of our searches should appear.
According to Aileen Cheng, who led the redesign, Google is redesigning the appearance of search results on mobile phones, the company announced on a blog on Friday . "We wanted to take a step back to simplify things so that people could find what they are looking for more quickly and easily."
How will this new design look?
Onew design you'll have bigger, bolder text that's intended to be easier to scan quickly, and you'll see more from Google's source in the results. The search results will also take up more of your screen width, thanks in part to reducing shadows. Google also says that the redesign will use color "more intentionally" to help highlight important information without being distracted.
To get an idea of ​​how the new Google design differs from the current experience, compare this to the two images above, where on the left side you have the new look, and on the left side the design old.