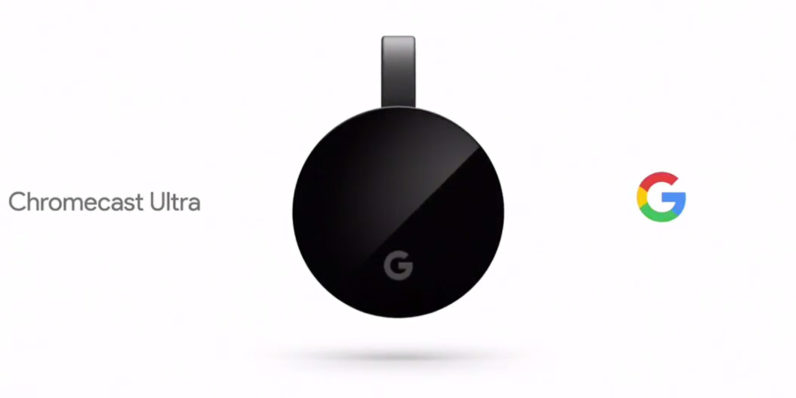 After Google recently refurbished Chromecast, the company eventually introduced a new Chromecast, which was christened Chromecast Ultra, which, according to the company, is 1,8 times faster than the latest model, and also includes support of Ethernet through a dongle.
Chromecast Ultra has a more beautiful design compared to previous versions, now supporting 4K and HDR formats. there are still guarantees that the Google Play Movies will support this new device. As for the price, it will cost 69 USD equivalent to 11.390,00 (eleven thousand three hundred and ninety kwanzas) in the exchange rate of the National Bank of Angola. The new device from Google will be available only in the month of November.
Unfortunately in Angola the acquisition of device of the sort has not been noticed much, because if it exists we have in a small scale. But it would be a plus if some companies start bringing devices that make life easier for users at home.
Here's what Chromecast Ultra looks like: