For this we believe that no one expected. GoPro recently decided to launch its newest material called ODYSSEY which includes 16 cameras.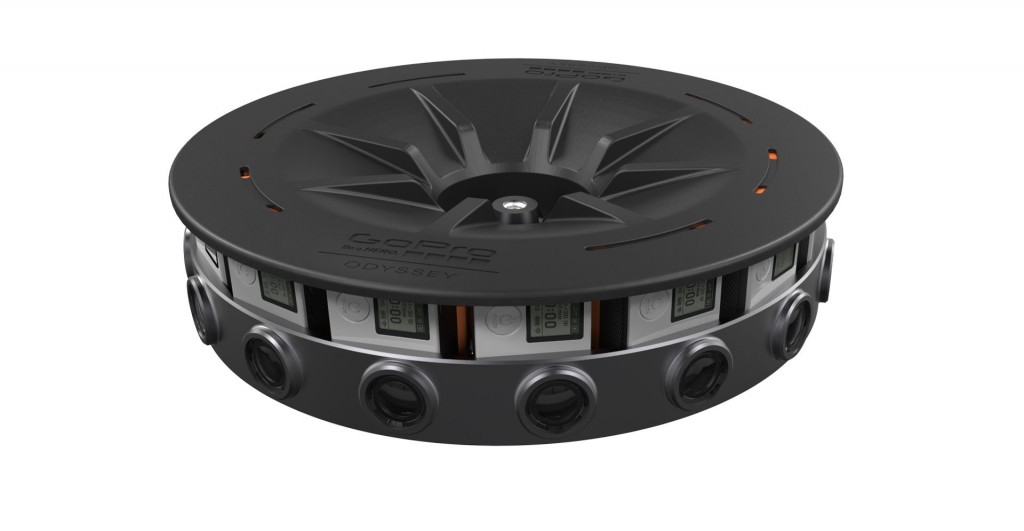 Do not believe? that's right there are 16 cameras synchronized on an All-in-one platform that records at 8K. The video for each camera is updated for the Jump editor to provide an immersive experience from each direction.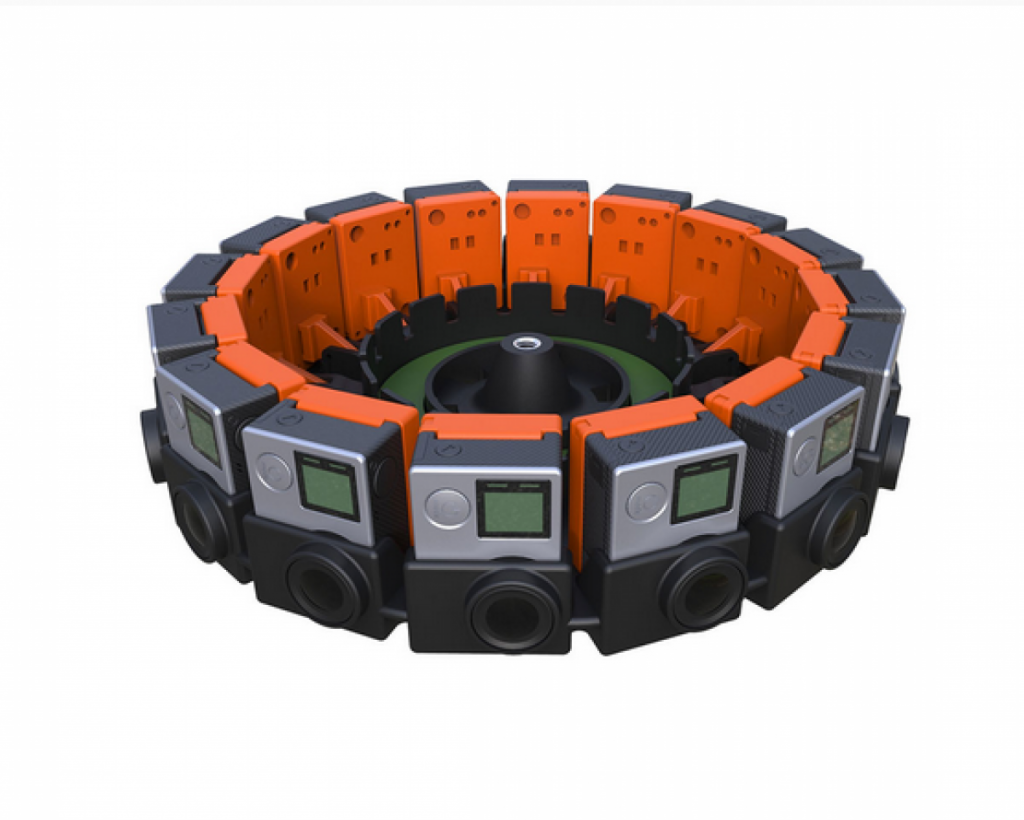 Due to the limited production of ODYSSEY, the equipment will be available exclusively to qualified applicants. Porting apply for the purchase of ODYSSEY, If your order is accepted, a GoPro representative will contact you.
Note: The equipment box is not waterproof. Using the equipment in damp environments will damage your cameras.
In the purchase of GoPro ODYSSEY the customer receives: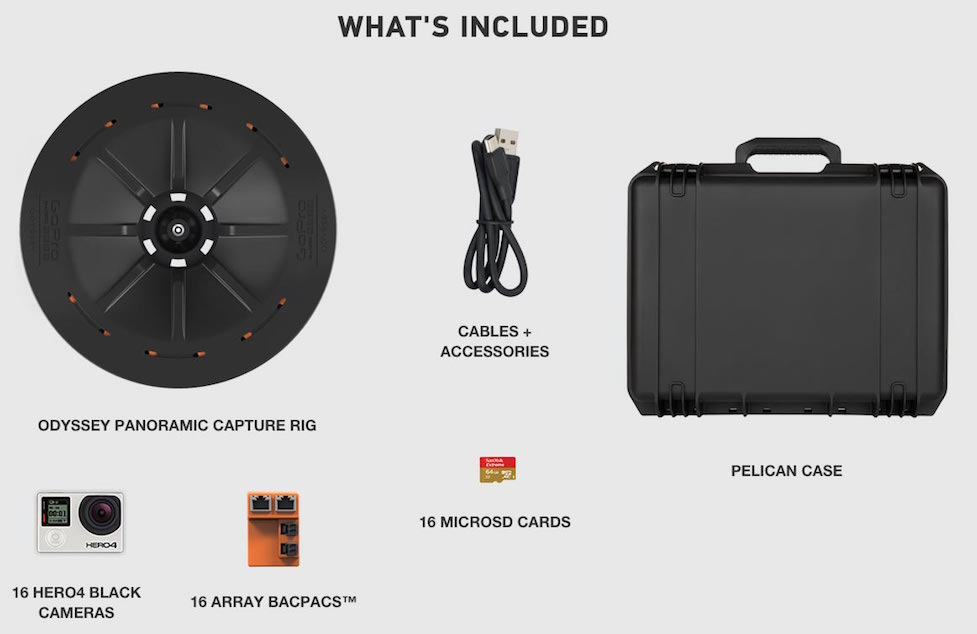 MAIN RESOURCES + BENEFITS:
| | |
| --- | --- |
| STEREOSCOPIC PANORAMIC CATCH | Records 3D video in engaging 360D with unparalleled depth perspective for realistic playback on VR devices. |
| HIGH RESOLUTION RENDERING | The Jumper's assembler technology results in unbelievably realistic video capture of up to 8K30. |
| SYNCHRONIZED EQUIPMENT | All 16 HERO4 cameras are synched up to the pixel level to function as a camera. |
| ENLARGED ENERGY | Ideal for longer time records and additional power supply to remote locations. |
| REINFORCED ALL-IN-ONE BOX | Designed to withstand the rigors of professional use. |
ODYSSEY TECHNICAL SPECIFICATIONS:
SIZE + WEIGHT

Dimensions: 294,6 mm x 65,8 mm

Weight: 6,57 kg (14,5 lbs)

VIDEO RESOLUTIONS

2.7K 4: 3

30 frames in NTSC per second, 25 frames in PAL per second

Output Resolutions (via Jump)

More than 2kx2k with panoramic MPEG4 video with a bit rate of 150Mbit / s

More than 8kx8k with panoramic MPEG4 video with a bit rate of 600Mbit / s

VIDEO FORMAT

Codec H.264, .mp4 file format (after point)

ENERGY AREA

16 rechargeable lithium-ion batteries (rated in 1160mAh, 3.8V, 4.4Wh) 1

Support for external power supply (AA / DC) via XLR connector

AUDIO

16 internal microphones: mono

External microphone stand: stereo supported with 3,5 mm microphone adapter 2 (H2N Zoom external recording kit included)