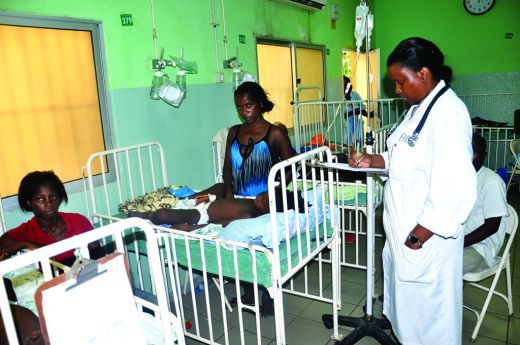 It has recently been ensured that the Ministry of Health is with IT projects, and is already meeting some of them, because the health information management system is gaining more efficiency. Data management at the level of the National Health Service has been more effective, reliable and faithful since the middle of this year, with the implementation, throughout the country, of the Municipal Health Information System-Version 2 (DHIS2).
According to Engº Victor Luteganya, which is one of the coordinators of the project, explained that the system, which is already being experimented with in some programs and institutions of the Ministry of Health, is facilitating the insertion of data and gives greater convenience to technical assistance. DHIS2 is an information platform that has advanced data visualization capabilities, such as maps, pivot tables, charts and panels, that let you explore and translate the meaning of data.
The software created for the management of the system is configured for the insertion of data by the national, provincial, municipal and per health unit levels. At this time, the application, which will be phased in to all Public Health programs, is already used at the level of the Expanded Program of Immunization (EPI), after a process of training and implementation in the 18 provinces.
Other benefits
O
The project coordinator said that the system improves the quality of data, since it makes available, in a timely manner, information on the stock of vaccines and materials in health facilities, to improve the management of the stock of vaccines at these levels, and optimizes the use of financial resources in the purchase and management of them. The availability of geographical reference of the health units allows the identification of them with a greater number of absent children. Therefore, it improves the strategies, planning and more effective use of available resources to recover unaccounted minors.