From 25 to 28 in February, the MenosFios team was in Barcelona to attend one of the biggest technology events in the world. Yes, the Mobile World Congress is back and one of the partners of MenosFios is once again involved. We are talking about TVCabo, which will once again present our followers.
Want to get a kit of articles from TVCABO?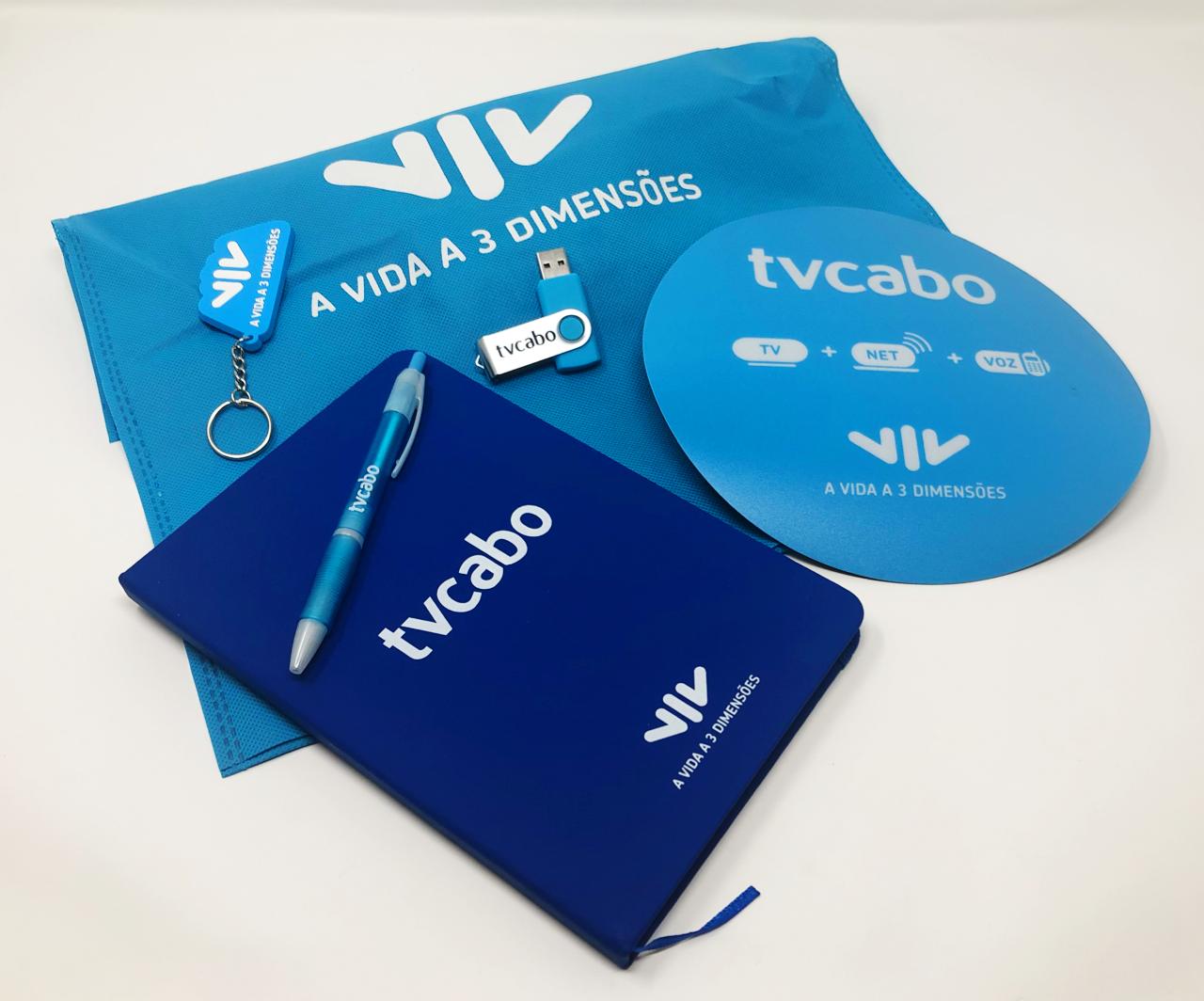 What's in the Kit?
1 Mousepad
1 Notepad
1 pen
1 Pendrive
1 Keyholder
+ See our full Mobile World Congress 2019 coverage
Rules for participation in the contest

To win the TVCABO Kit you will need to fulfill the requirements below. At the end, a random selection of the winner will be made, among the participants who fulfill the requirements:

1.After registration in the application, participants must meet the following requirements:

1.1 Enjoy the official TVCABO Facebook page.

1.2 Enjoy the official Facebook page of MenosFIos.

1.3 - Share the link " https://www.tvcabo.ao/residencial/ "In its chronology with Hashtags: #TVCABO #MoreFiosMWC2019 Note: Post to the public.

1.4 - Share the link " https://www.menosfios.com/mwc19/ "In its chronology with Hashtags: #TVCABO #LessonsMWC2019. Note: Post to the public.

The contest starts on 07 from March 2019 to 08h00, and ends on 14 from March 2019 to 23h59. The winners will be randomly selected through the submission platform and the results will be announced within a maximum of one week after the end of the competition.
Read carefully the terms and conditions of the contest and remember that you will have to fulfill all the requirements to enter the prize draw.
ATTENTION: Registration and participation is done in the application below (Login using your email or your account in the social networks described.