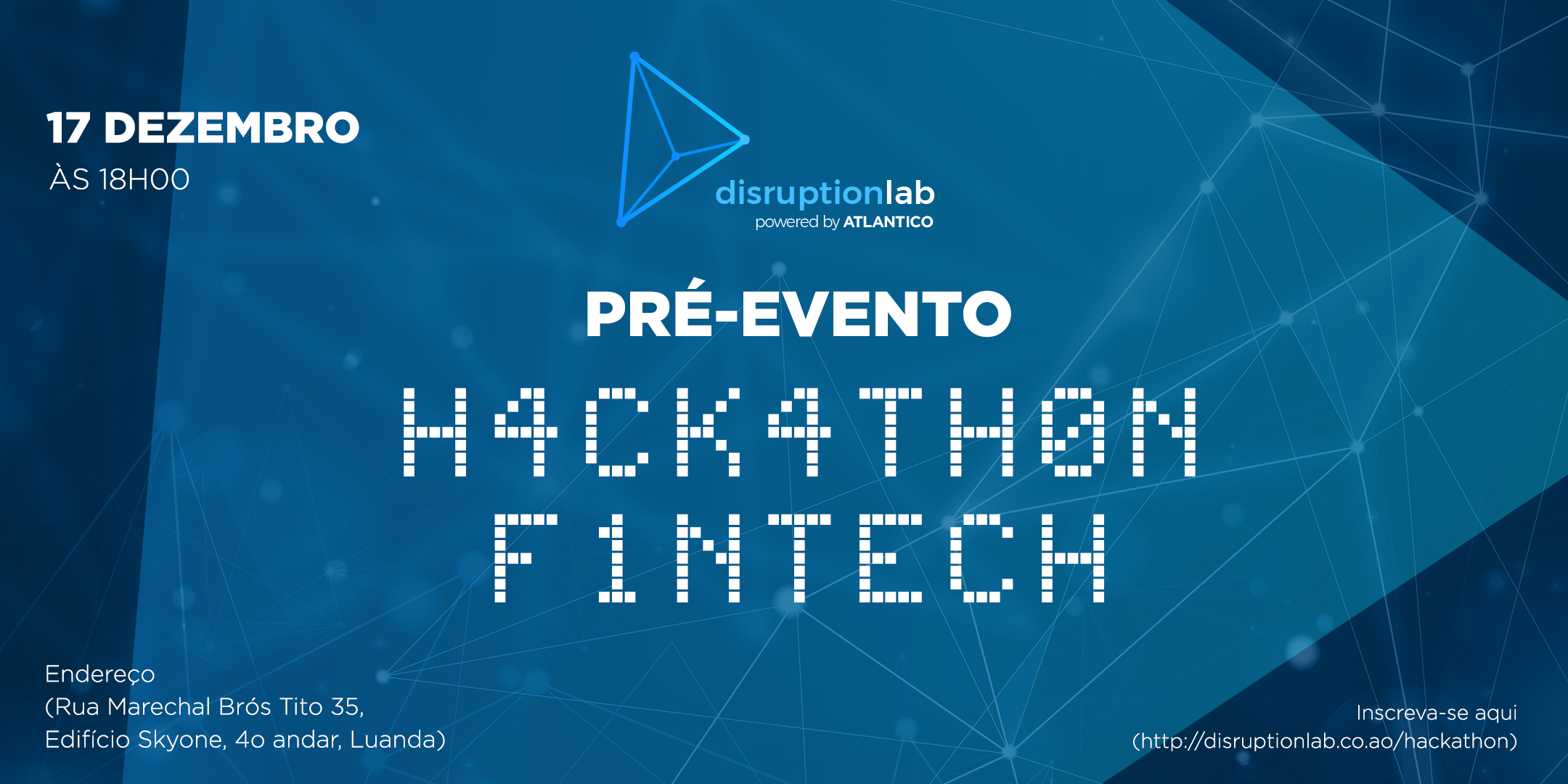 Have you ever wanted to participate in a hackathon? Are you a programmer? Or someone oriented towards solving challenges of the Angolan financial system, using technological solutions? The Pre Event Hackathon Fintech, happens on the day December 17 at 18: 00 at the house of Disruption Lab, in the SkyOne Building, 4 Floor (ESCOM).
How to sign up?
If you want to be part of this first event, sign up by clicking here.
It is important to stress here that, Disruption Lab powered by ATLANTICO and Bantu Makers joined forces to bring this pre-event to everyone who would like to participate in a hackathon but have not yet done so, the said event aims to inform and prepare those interested in participating in the event to be held on the 24th and 25th of January 2020 called "Hackathon Fintech".