With social isolation underway on almost the entire planet, live broadcasts ("lives"For the closest…) are going viral. Artists, journalists, entrepreneurs and more, have taken advantage of social networks to share stories, give concerts, interviews…
For users who do not want a very complex broadcast, Instagram is one of the featured social networks. Users can start a live broadcast in seconds, read comments from followers and add a second person to the broadcast, which is very useful for interviews.
Watch Instagram Lives straight from my computer?
Until a few weeks ago, Instagram allowed the display of "Lives" only in its mobile applications for Android and iOS. Imagine watching a concert by a singer loved by the whole family and being forced to use only one phone or each family member to watch in isolation.
The Facebook team (owner of Instagram) realized that this was a point of failure and with the invasion of lives during the quarantine, solved the problem once and for all.
To watch a live broadcast on your computer, you can follow the steps below:
Have an Instagram account
Access the account on your computer, using your favorite browser. Access in https://www.instagram.com/
Follow the account / user who will be broadcasting live
When the live stream starts, check the story notifications and click to follow the live stream.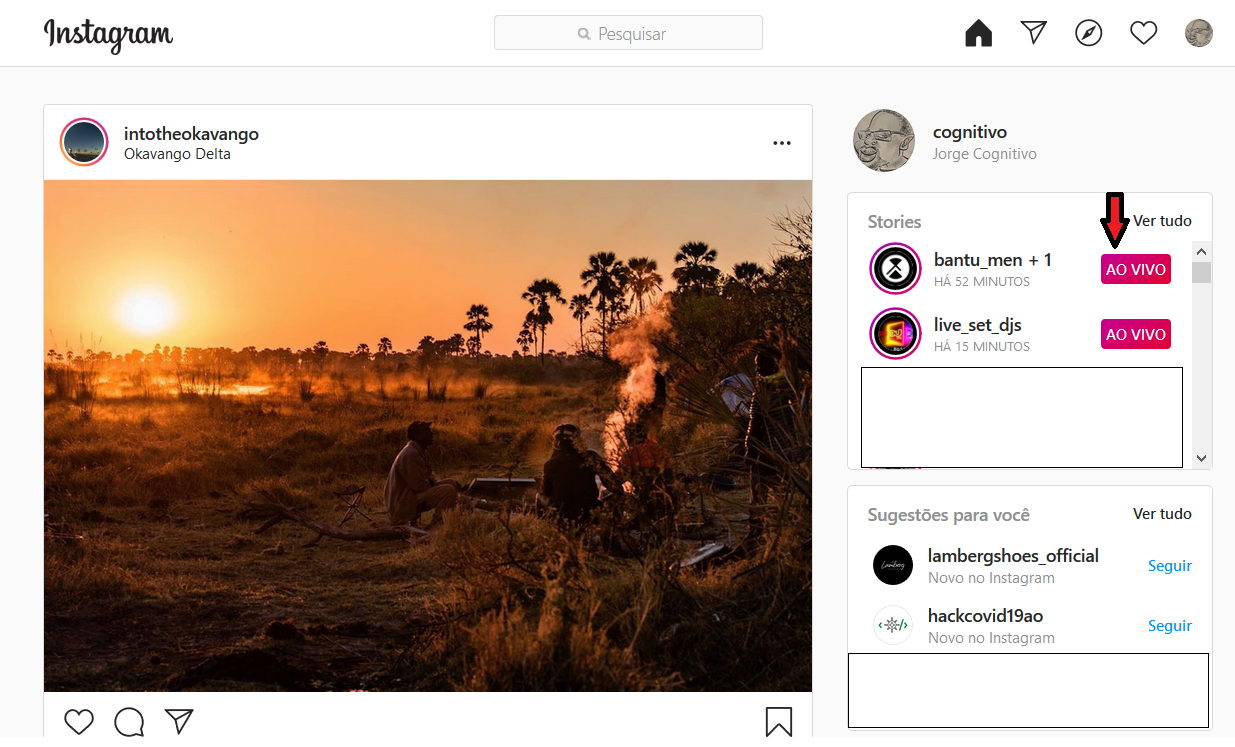 And that's it, just relax and watch the video stream without being interrupted by comments.
If you want to skip a few steps and watch the live directly, you can directly enter the URL in your browser: https://www.instagram.com/[nome do utilizador]/live/
For the example above: https://www.instagram.com/live_set_djs/live/ , making sharing much simpler.