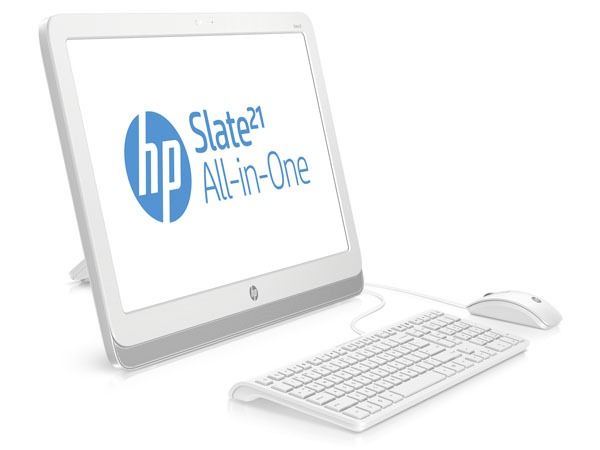 O operating system for "Android" mobile devices, has a good thing: he is "free", that is, . (open source, free software ... choose a term). But, it also has a cToo bad: it is "free", that is, . (open source… I certainly understood).
Because it is free, hardware manufacturers, companies that only assemble devices, start to think about using it in their projects, even if they are only "test projects". The fact is that if it works, they will profit for sure, if it doesn't work ... well, at least they tried.
A HP decided it's your turn to try this strategy and launched a desktop computer - called by us as desktop computer, or even by the more common term "Desktop" - with Android operating system. Yes, you read it well, a desktop with Android installed, as the only operating system.
This computer has an 21,5-inch, touch-sensitive screen (touch screen) and comes in the All-in-One format (all in 1, see the image above). He was dubbed Slate 21 and actually this computer behaves like a tablet supported on a base.
Other features
Operating System: Android 4.2.2
Processor: Tegra 4 from Nvidia.
Display: 21,5-inch, IPS technology, with 1080p resolution
Price: 399 USD
With these features and this price, many must be thinking of running to the stores and being able to buy that computer, but there is a counterpart: Slate 21 has no built-in battery, that is, we will have to keep it always on, just like a ordinary desktop computer.
If you're still interested in Slate 21, wait until September to see how Android behaves on much bigger screens.
[Via]: ZD Net