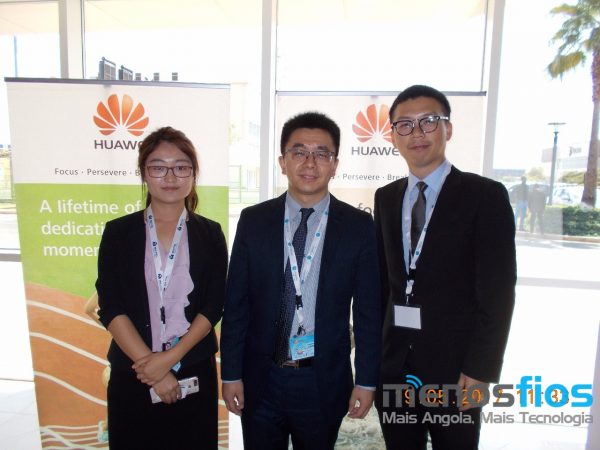 In recent times, Huawei Angola has marked a significant presence in our country, in terms of donations of technological means to help fight the coronavirus (COVID-19) and beyond. Now there is information about the bet on Angolan staff linked to the company's operating sector.
Huawei Angola intends, in a partnership with the Government, to train 2.500 Angolan professionals this year in the areas of Information and Communication Technologies (ICT). The company, which has been operating in Angola for 20 years, also guarantees to certify 300 professional engineers.
In a short interview with Jornal de Angola, Hongzhen Liu (Vice President of the company in Angola), pointed out that the training goes through training and is aimed, in particular, at university students attending ICT courses and Government employees working in the same area. On the company's strategy for training ICT talent in Angola, Hongzhen Liu said that the company plans to invest in cooperation with 15 colleges and universities in the country.
Currently, the company conducts training and online education with the Telecommunications Institute (ITEL), Catholic University of Angola (UCAN), CINFOTEC, ISCP and with 100 participants, which as of this month, the aggregate number may reach 240. As for the cooperation that Huawei intends to develop with Angola Daily in the future, Hongzhen Liu reinforced that the company wants to bet on the areas of innovation in ICT of the Media and talent training.
Pointing out that there is a great demand for ICT in the Media industry, such cooperation would include integrating cutting-edge technologies in cloud computing, big data and artificial intelligence. This technology may provide a collection of live news, video production, distribution of video content and system operation management services to improve business resources and operational efficiency.